UN-Water GLAAS 2014: Investing in Water and Sanitation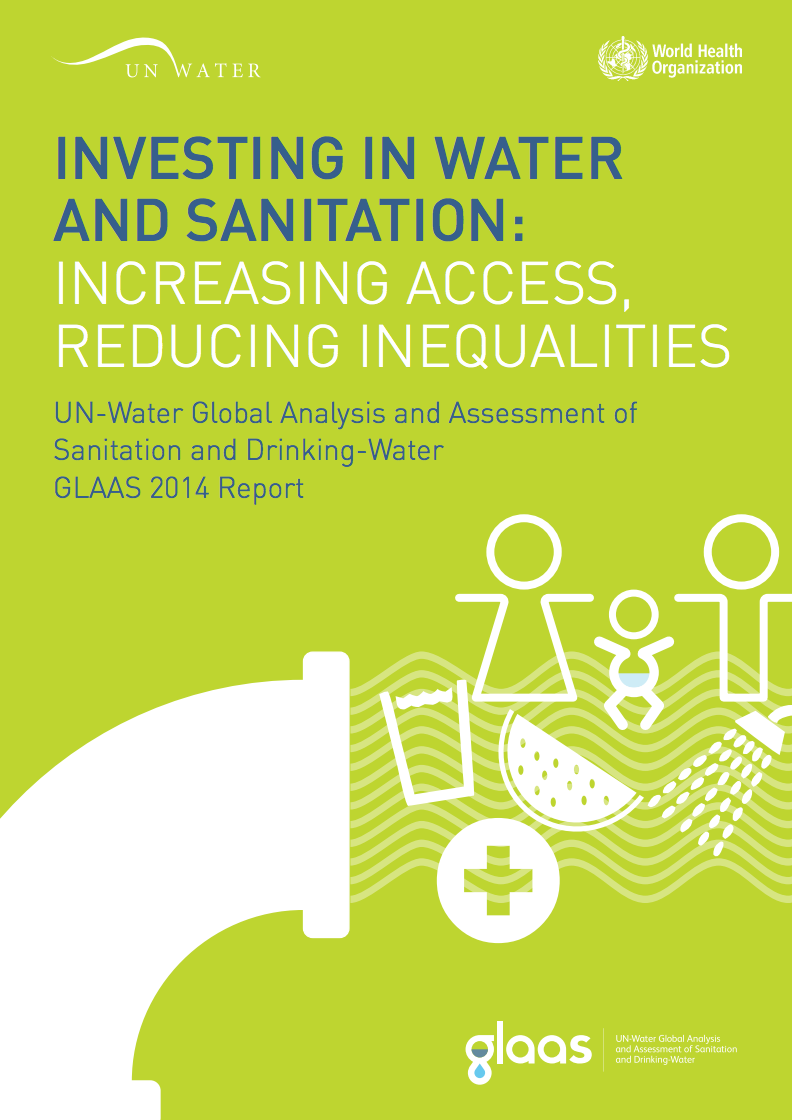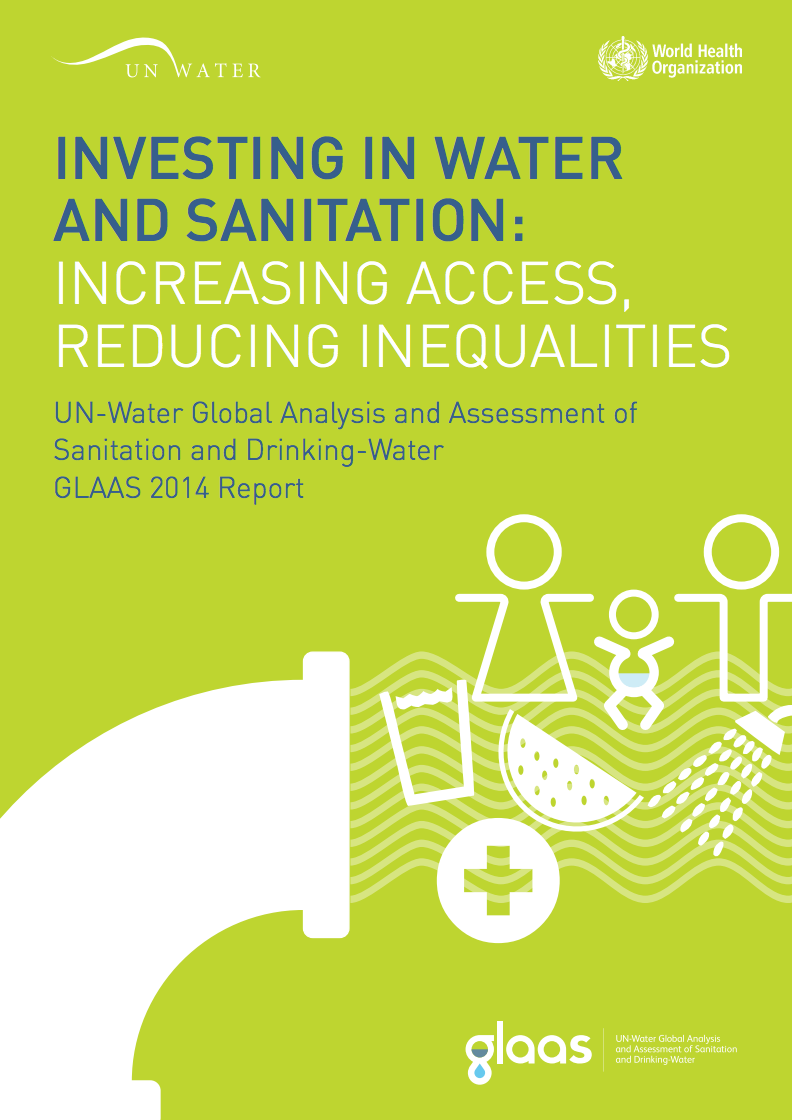 The UN-Water Global Analysis and Assessment of Sanitation and Drinking-Water (GLAAS 2014), published biannually, presents data from 94 countries and 23 external support agencies. It offers a comprehensive analysis of strengths and challenges in water, sanitation and hygiene (WASH) within and across countries.
UN-Water Publications
UN-Water's publications can be divided into two main groups: the publications that represent all Members and Partners of UN-Water – the collective products – and the publications that are under the UN-Water umbrella but produced by groups or individual UN-Water Members and/or Partners – the related products.