Summary: Compendium of Water Quality Regulatory Frameworks: Which Water for Which Use?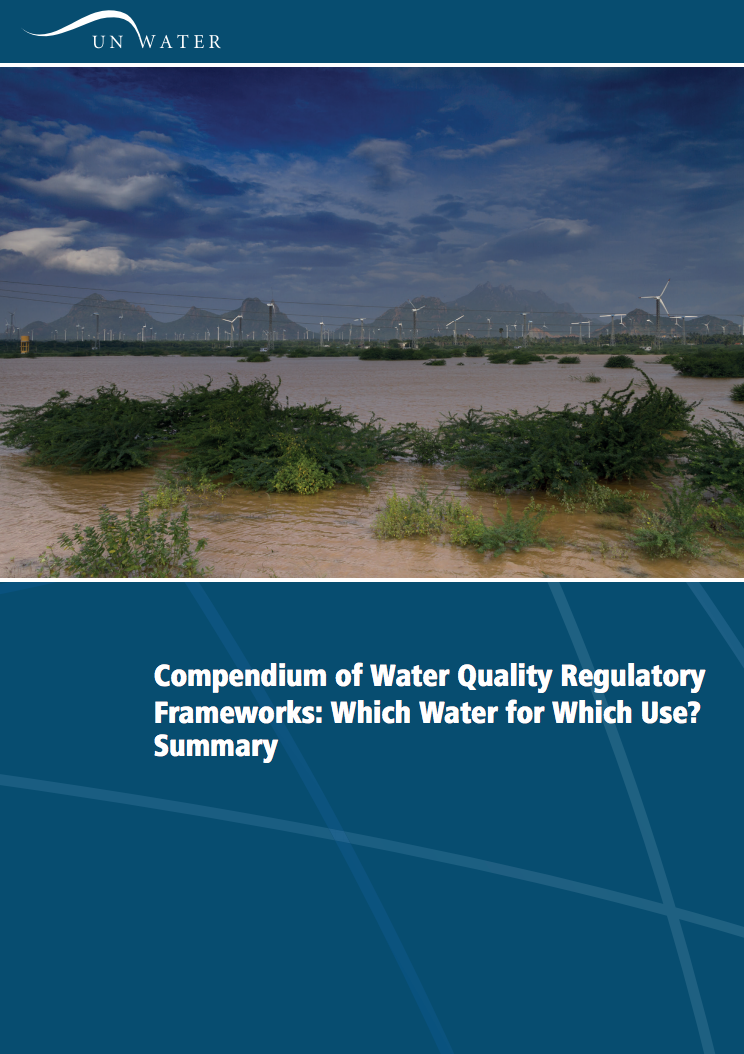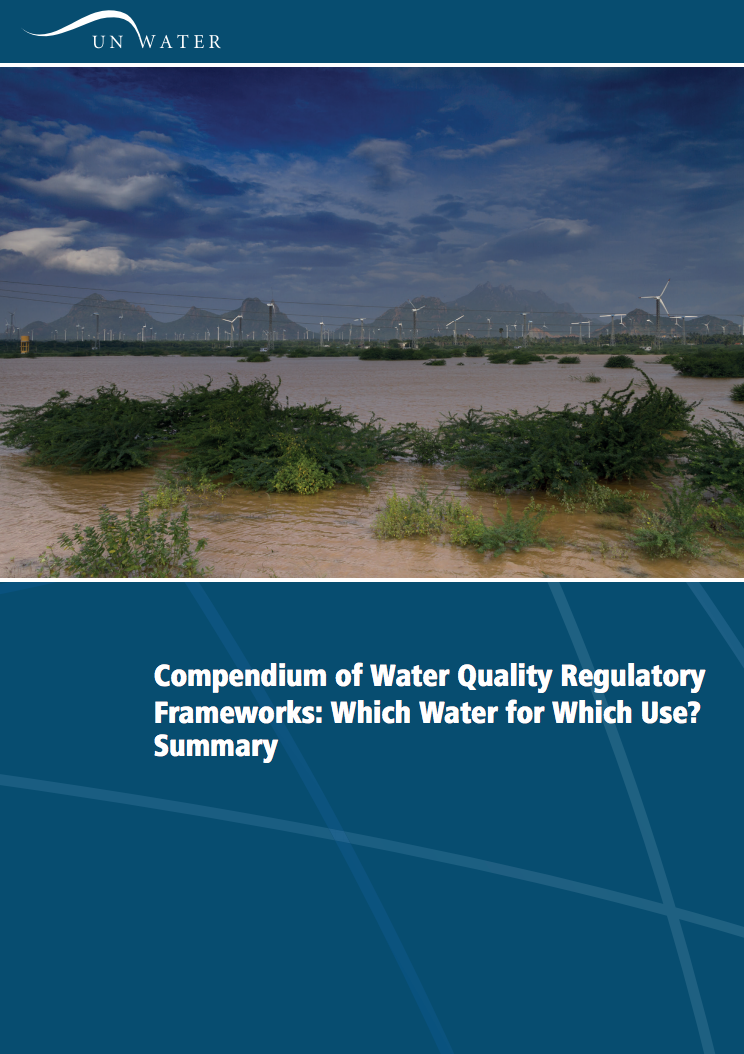 This shorter version of the full compendium of water quality regulatory frameworks provides a summary irecent water quality guidelines and standards for different uses.
UN-Water Publications
UN-Water's publications can be divided into two main groups: the publications that represent all Members and Partners of UN-Water – the collective products – and the publications that are under the UN-Water umbrella but produced by groups or individual UN-Water Members and/or Partners – the related products.
Related Publications
Compendium of Water Quality Regulatory Frameworks: Which Water for Which Use? Read more