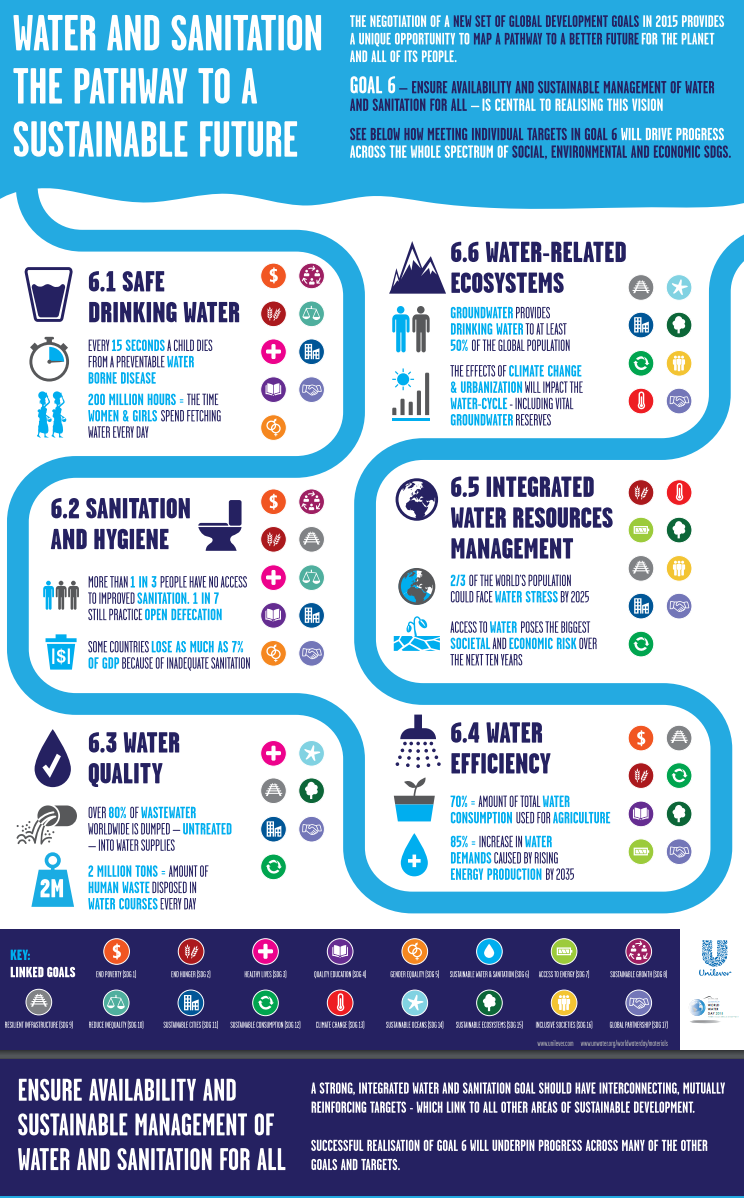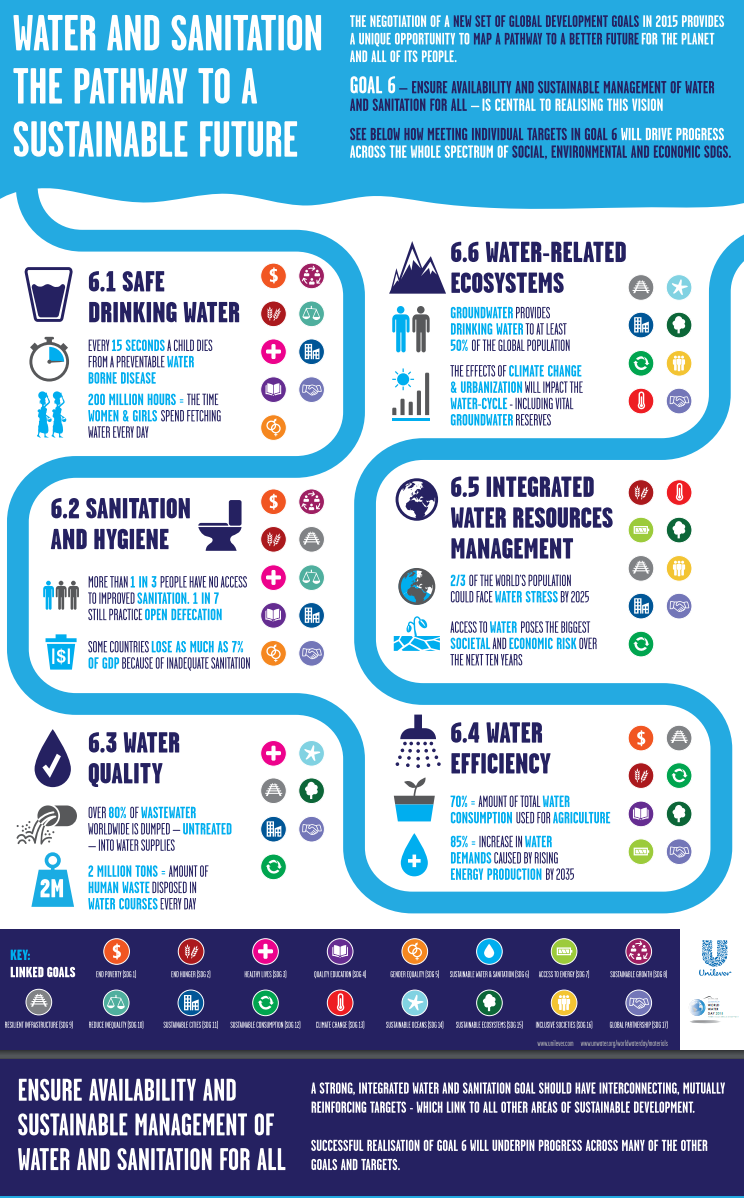 SDG 6 Inforgraphics
Water and sanitation is central to sustainable development and the post-2015 development agenda, with strong linkages to many of the other proposed Sustainable Development Goals. Learn more through the excellent infographics provided below, and do remember to share this important knowledge with friends and family.
Credits: Unilever for World Water Day
UN-Water Publications
UN-Water's publications can be divided into two main groups: the publications that represent all Members and Partners of UN-Water – the collective products – and the publications that are under the UN-Water umbrella but produced by groups or individual UN-Water Members and/or Partners – the related products.
Related Links