United Nations Development Programme (UNDP)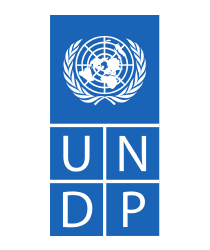 UNDP's work on water and ocean governance focuses primarily on the challenges related to SDG 6 – sustainable management of water and sanitation for all – and SDG 14 – to conserve and sustainably use the oceans, seas and marine resources. Our projects and programmes bring a diverse suite of actors together to jointly protect ecosystems and ensure the sustainable use of water and ocean resources to build equitable, inclusive and sustainable societies.
The UNDP Water & Ocean Governance Programme (WOGP) helps countries achieve integrated, climate-resilient, sustainable and equitable management of water and ocean resources, and universal access to safe water supply and sanitation. Focusing on governance, WOGP supports the enabling environments and long-term and comprehensive partnerships for the sustainable use and protection of freshwater and marine resources, and the efficient and equitable provision of related services.
Estimated budget for water and sanitation activities (USD):
80-90 million
Current work on the Sustainable Development Goals
Representatives in UN-Water