UN World Water Development Report 2023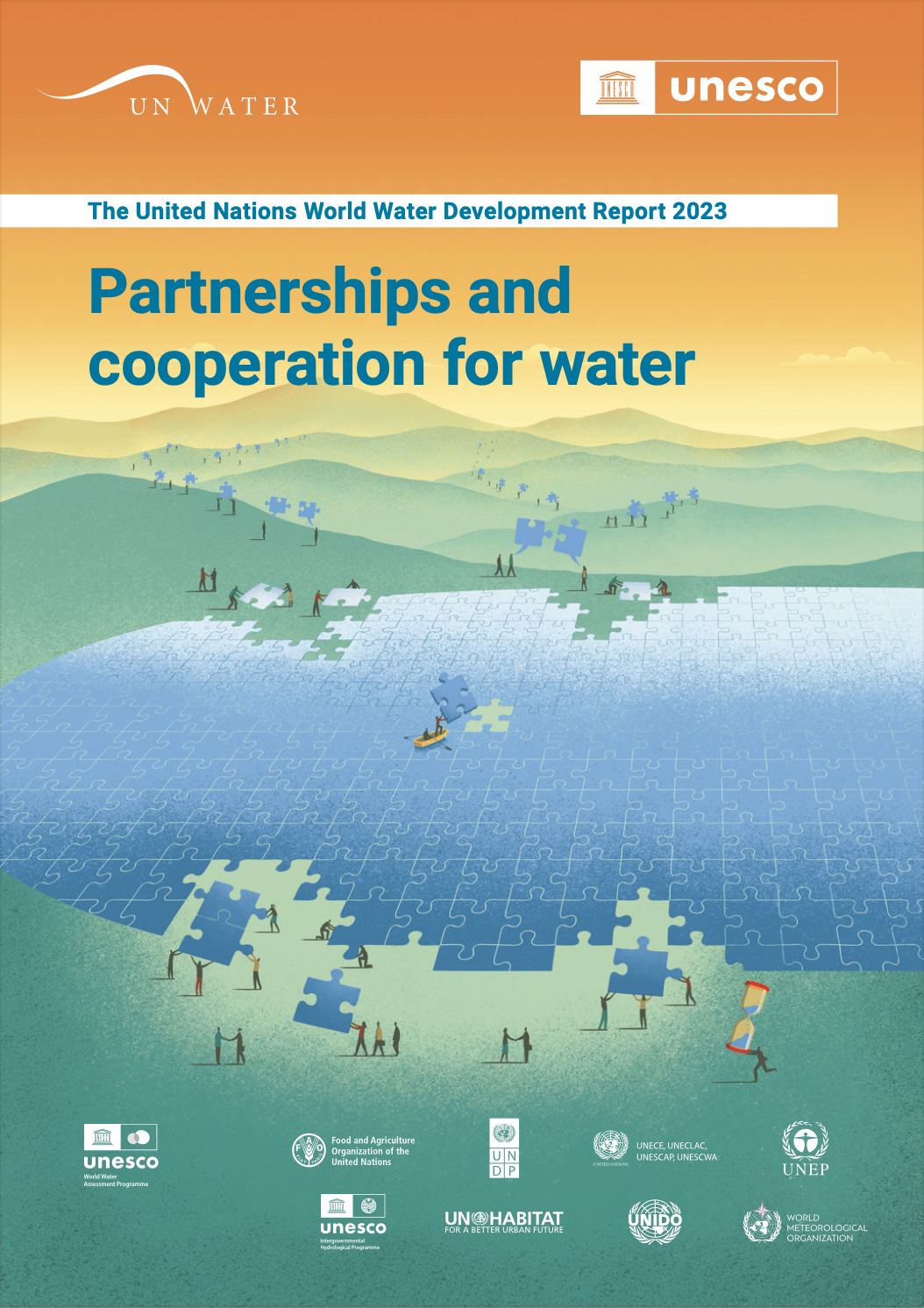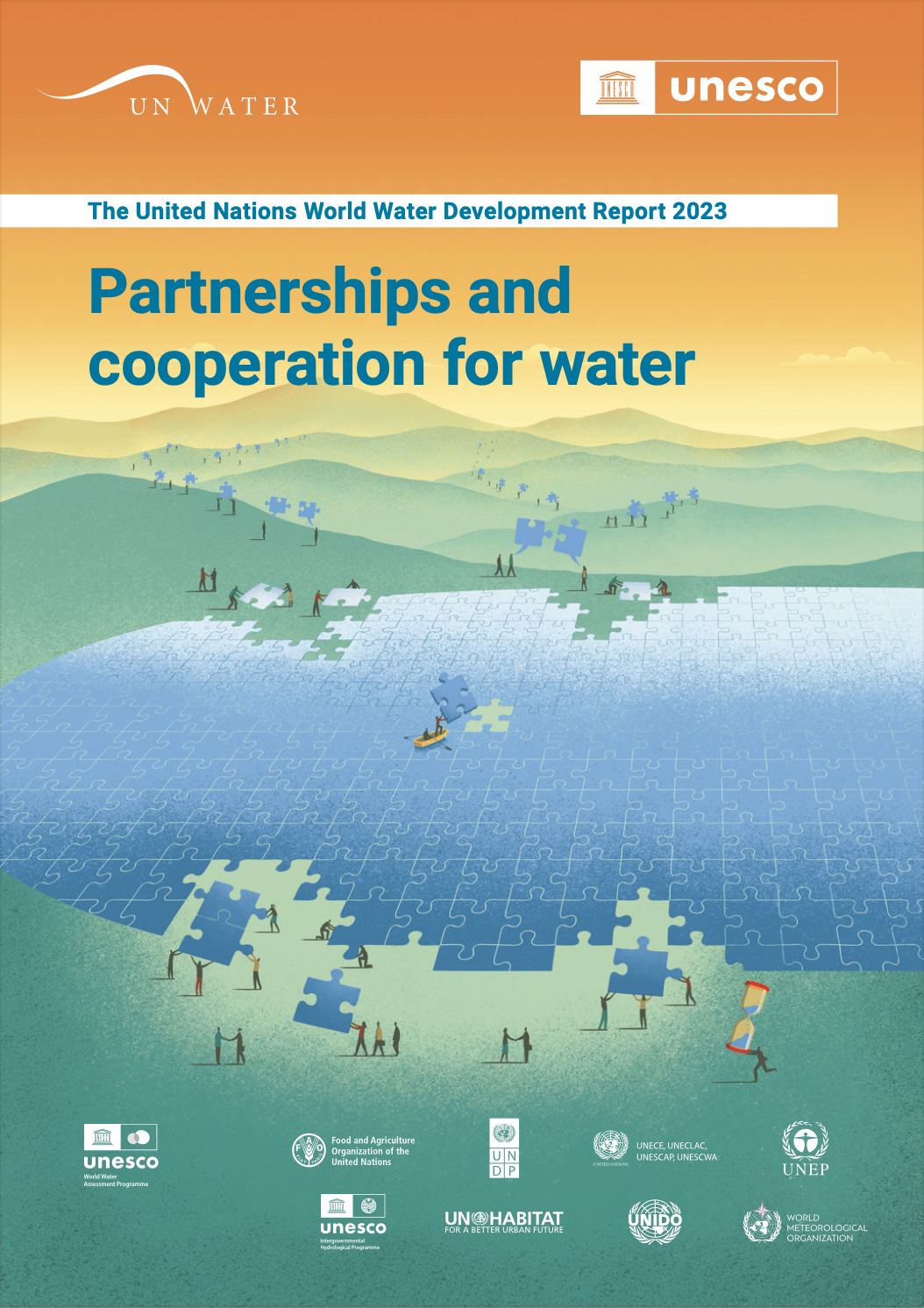 Partnerships and cooperation for water
Safeguarding water, food and energy security through sustainable water management, providing water supply and sanitation services to all, supporting human health and livelihoods, mitigating the impacts of climate change and extreme events, and sustaining and restoring ecosystems and the valuable services they provide, are all pieces of a great and complex puzzle. Only through partnerships and cooperation can the pieces come together. And everyone has a role to play.
Sustainable Development Goal 6 (SDG 6) is to ensure availability and sustainable management of water and sanitation for all by 2030. At current rates, progress towards all the targets of SDG 6 is off-track and in some areas the rate of implementation needs to quadruple, or more.
The inadequate rate of progress on water and sanitation highlights the need to explore opportunities through partnerships and cooperation. The United Nations World Water Development Report 2023: Partnerships and cooperation for water explores this theme, across regions, in relation to agriculture, environment, human settlements, industry, health and climate change. 
Aligned with each of the five 'accelerators' of the SDG 6 Global Acceleration Framework (GAF), the report also makes recommendations to policy-makers for how to speed- and scale-up change through capacity development, data and information, innovation, financing, and governance.
The year 2023 marks the first major conference of the United Nations (UN) dedicated to water since 1977. The UN 2023 Water Conference (22-24 March) focuses on progress towards water- and sanitation-related goals, coinciding with the mid-term comprehensive review of the International Decade for Action, 'Water for Sustainable Development 2018–2028'. 
As the UN system's principal authoritative report on water, the United Nations World Water Development Report 2023 directly informs the UN conference discussions, describing how building partnerships and enhancing cooperation across all dimensions of sustainable development are essential to accelerating progress towards the Sustainable Development Goal for water and sanitation (SDG 6) and realizing the human rights to water and sanitation.
Executive Summary
Arabic | Chinese | English | French | German | Hindi | Italian | Korean | Portuguese | Russian | Spanish
Facts and Figures
English | French | Italian | Portuguese  | Spanish
UN-Water Publications
UN-Water's publications can be divided into two main groups: the publications that represent all Members and Partners of UN-Water – the collective products – and the publications that are under the UN-Water umbrella but produced by groups or individual UN-Water Members and/or Partners – the related products.