UN-Water Policy Brief: Water Quality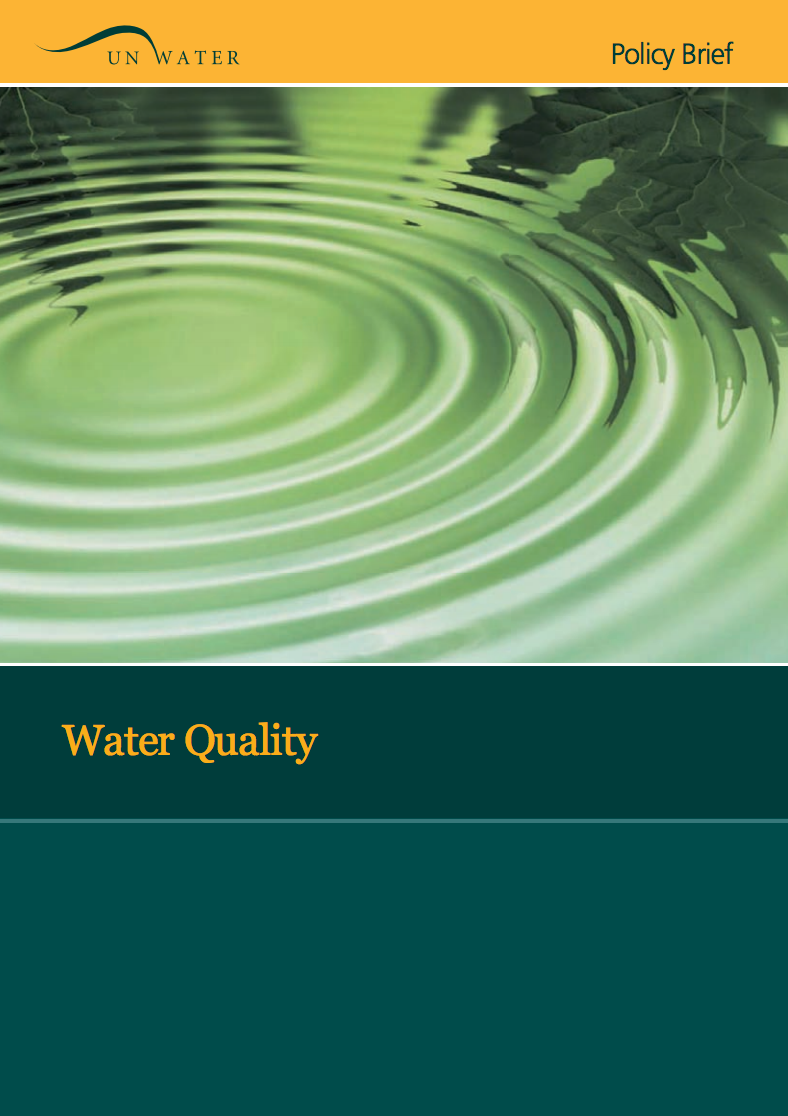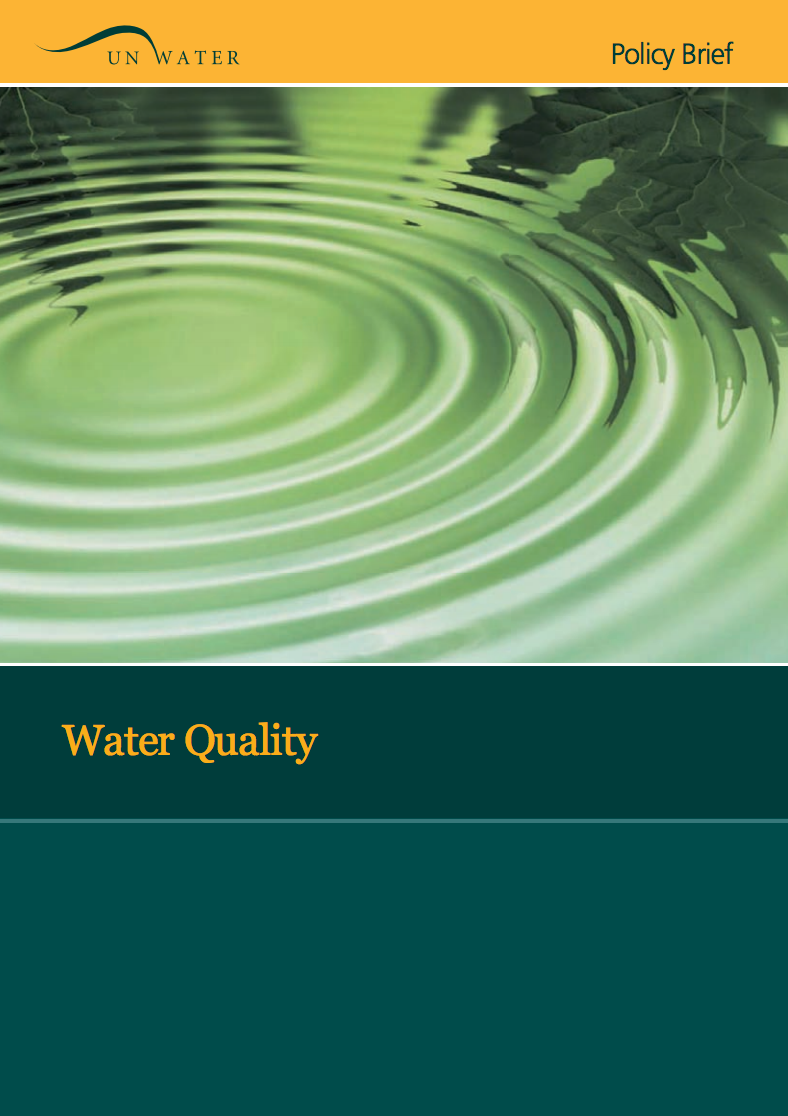 This policy brief is a collaborative output of the UN-Water members and partners directed at practitioners, policymakers and decision-makers in water resource management and other relevant sectors. The policy brief outlines the challenges and trends, drivers and impacts related to water quality. It also presents four strategies that form the basis of policy solutions. It concludes by detailing a series of specific recommendations by which these solutions can be achieved.
UN-Water Publications
UN-Water's publications can be divided into two main groups: the publications that represent all Members and Partners of UN-Water – the collective products – and the publications that are under the UN-Water umbrella but produced by groups or individual UN-Water Members and/or Partners – the related products.
Related Links