Task Force on Gender and Water, Report 2004-2005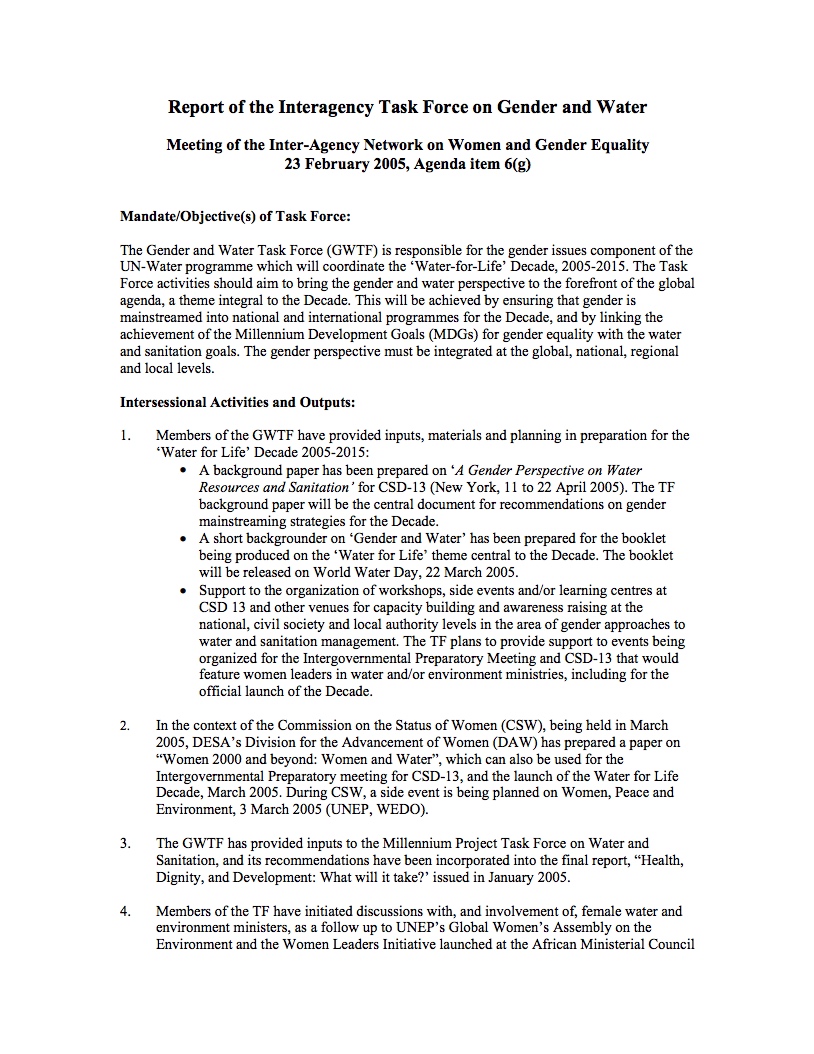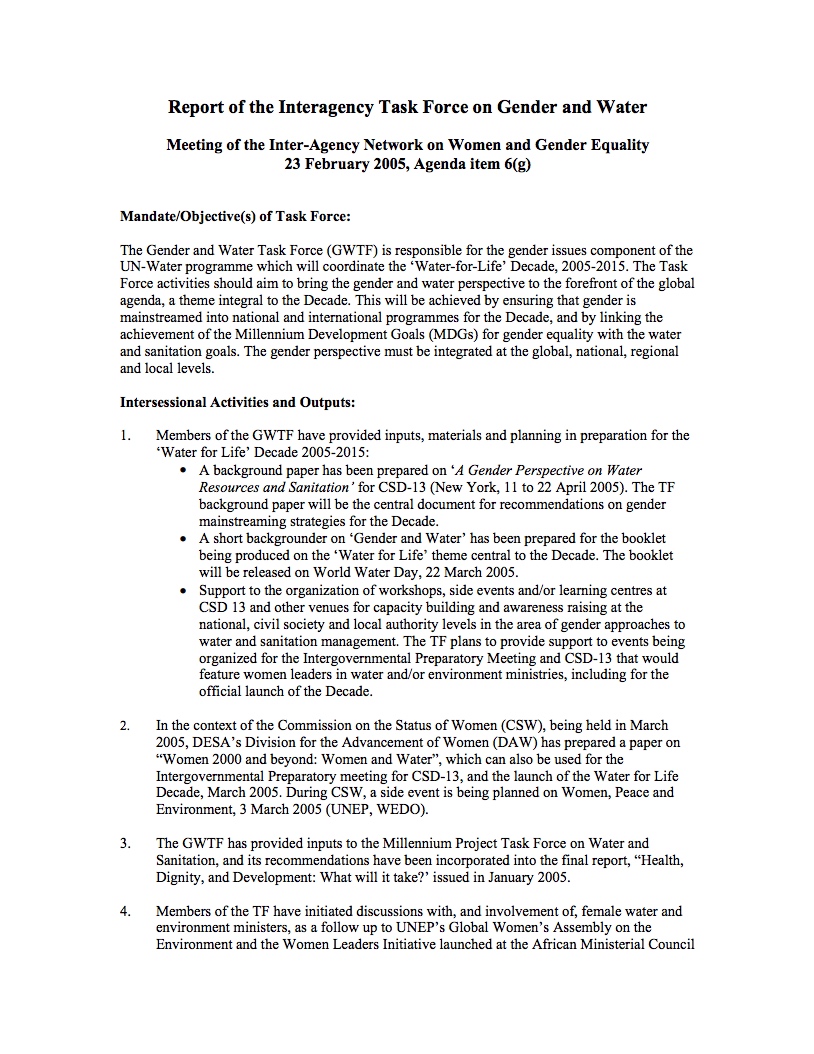 The Gender and Water Task Force (GWTF) is responsible for the gender issues component of the UN-Water programme which will coordinate the 'Water-for-Life' Decade, 2005-2015. The Task Force activities should aim to bring the gender and water perspective to the forefront of the global agenda, a theme integral to the Decade. This will be achieved by ensuring that gender is mainstreamed into national and international programmes for the Decade, and by linking the achievement of the Millennium Development Goals (MDGs) for gender equality with the water and sanitation goals. The gender perspective must be integrated at the global, national, regional and local levels.
UN-Water Publications
UN-Water's publications can be divided into two main groups: the publications that represent all Members and Partners of UN-Water – the collective products – and the publications that are under the UN-Water umbrella but produced by groups or individual UN-Water Members and/or Partners – the related products.
Related Links