SDG 6 Public Dialogue Report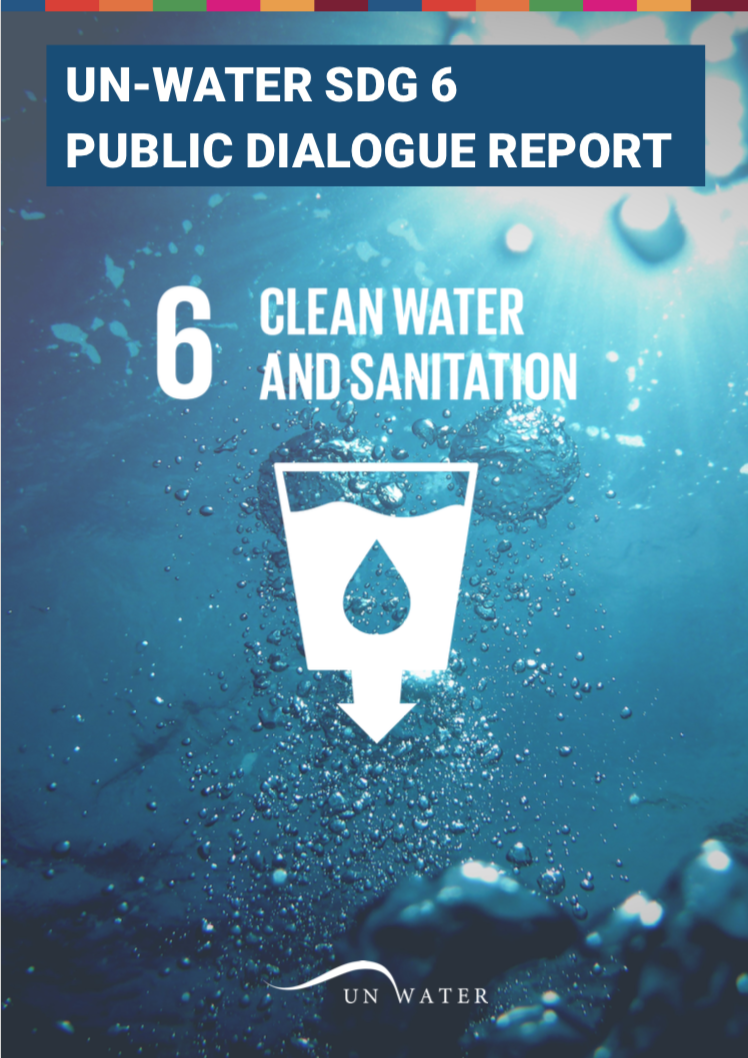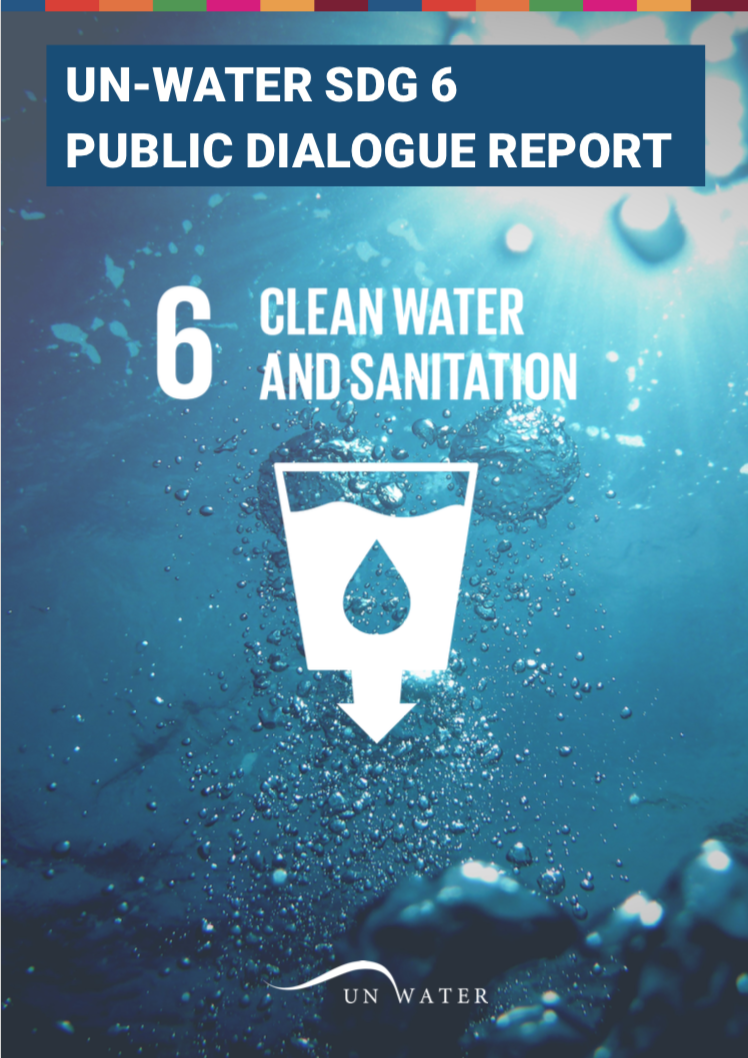 The establishment of SDG 6, Ensure availability and sustainable management of water and sanitation for all, reflects the increased attention on water and sanitation issues in the global political agenda. To present the global review of SDG 6, UN-Water prepared the first Sustainable Development Goal 6 Synthesis Report on Water and Sanitation, released in June 2018. The report reviews the current situation and trends regarding water and sanitation at the global and regional levels.
A Public Dialogue on the SDG 6 Synthesis Report was open from May to September 2018 to discuss the report and its main messages. The feedback on the UN-Water SDG 6 Synthesis Report on Water and Sanitation is presented in the SDG 6 Public Dialogue Report.
UN-Water Publications
UN-Water's publications can be divided into two main groups: the publications that represent all Members and Partners of UN-Water – the collective products – and the publications that are under the UN-Water umbrella but produced by groups or individual UN-Water Members and/or Partners – the related products.
Related Publications
Executive Summary – SDG 6 Public Dialogue Report Read more