Report on the Achievements during the International Decade for Action 'Water for Life' 2005 -2015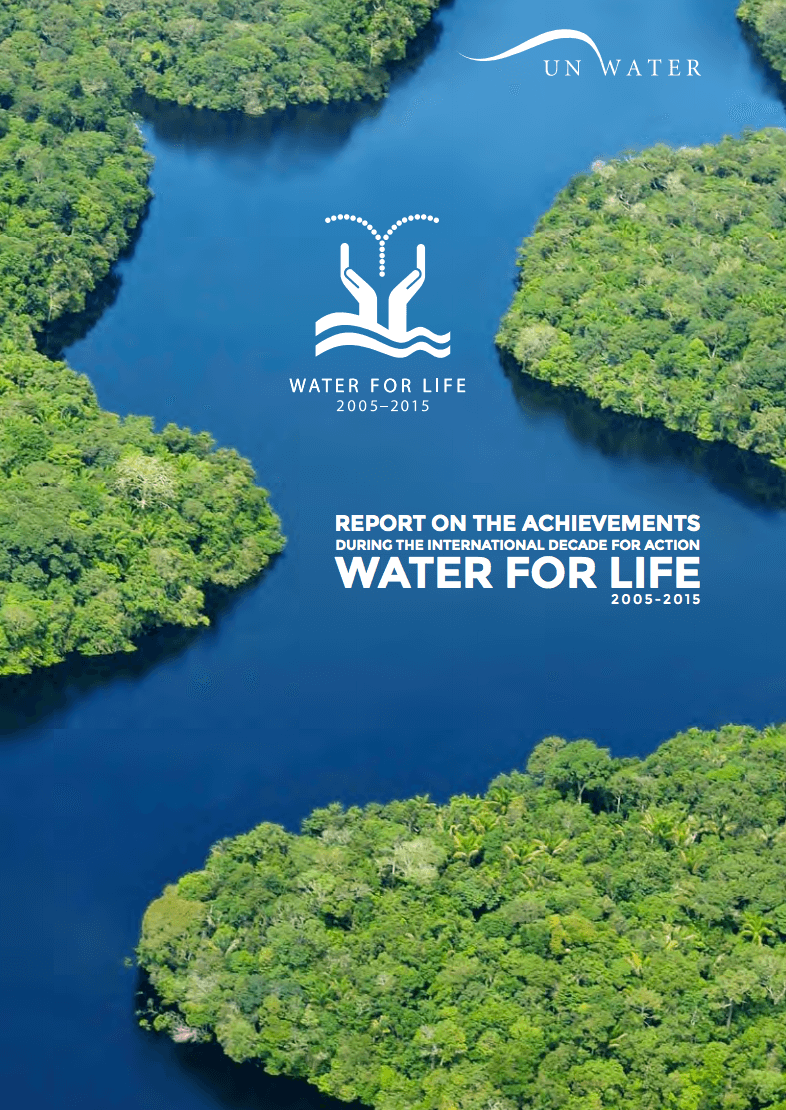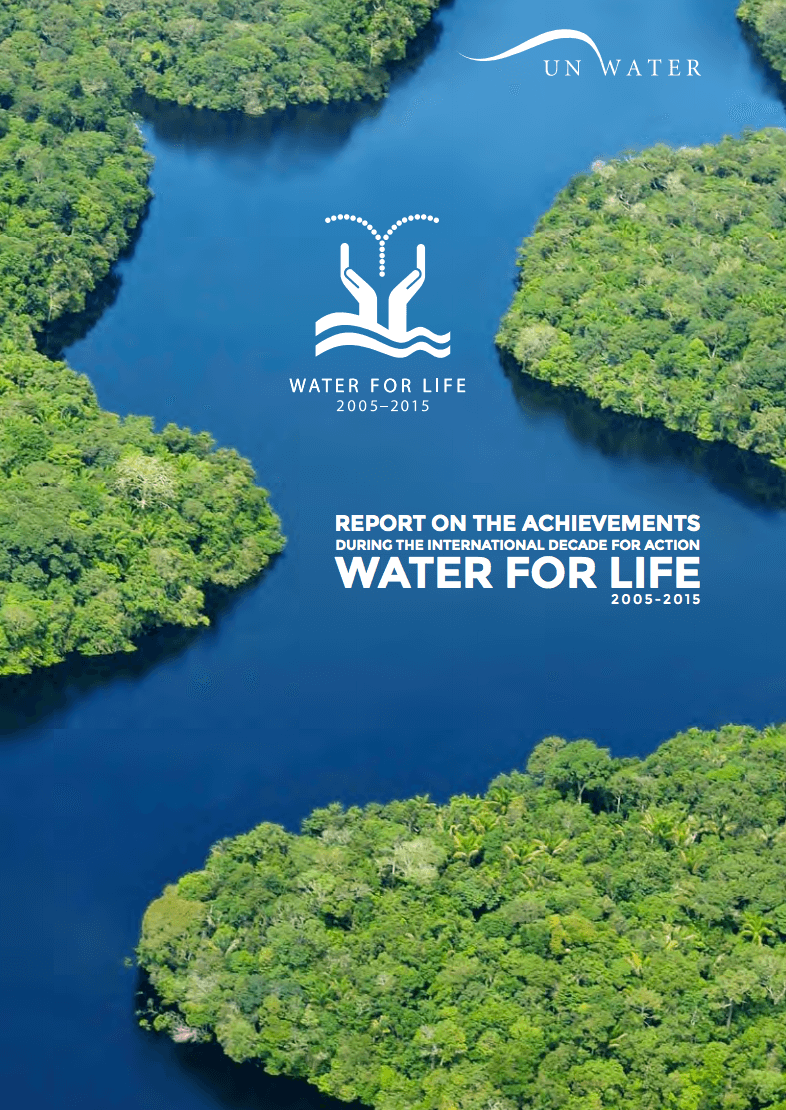 To achieve internationally agreed water-related goals such as the Millennium Development Goals (MDGs), Agenda 21 and the Johannesburg Plan of Implementation, the United Nations proclaimed the period 2005-2015 as the International Decade for Action "Water for Life" and tasked UN-Water, the United Nations inter-agency mechanism for freshwater and sanitation issues, with coordinating activities for implementing the Decade.
This report documents the major added value initiatives carried out during the Decade by the entities of UN-Water and demonstrates that while much still remains to be done great strides have been made in the Decade as regards its goals.
UN-Water Publications
UN-Water's publications can be divided into two main groups: the publications that represent all Members and Partners of UN-Water – the collective products – and the publications that are under the UN-Water umbrella but produced by groups or individual UN-Water Members and/or Partners – the related products.
Related Links