Coping with Water Scarcity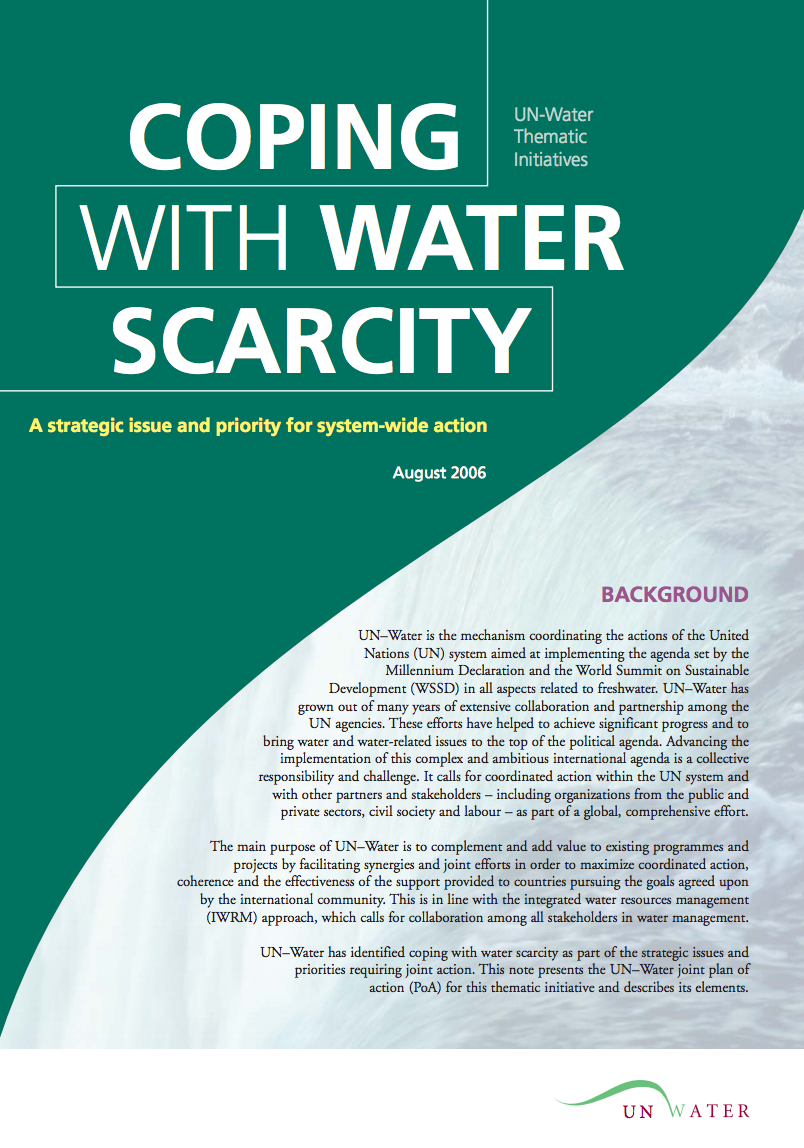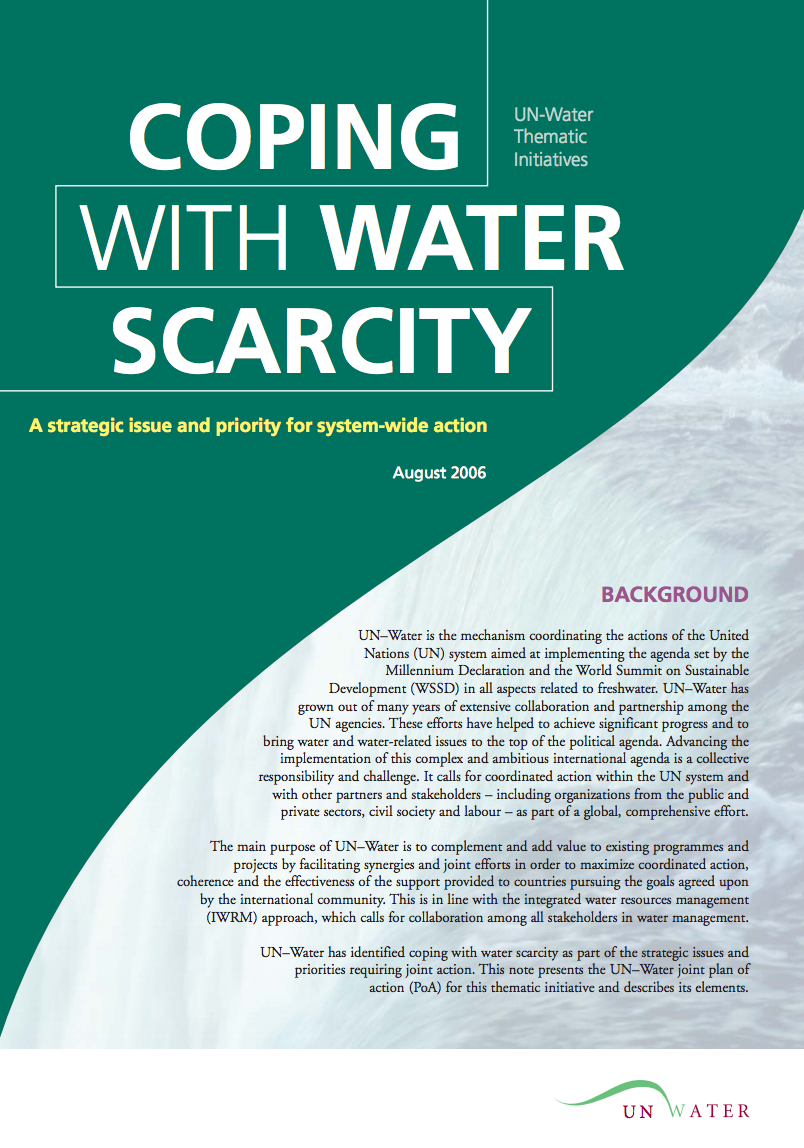 UN–Water has identified coping with water scarcity as part of the strategic issues and priorities requiring joint action. This note presents the UN–Water joint plan of action (PoA) for this thematic initiative and describes its elements.
UN-Water Publications
UN-Water's publications can be divided into two main groups: the publications that represent all Members and Partners of UN-Water – the collective products – and the publications that are under the UN-Water umbrella but produced by groups or individual UN-Water Members and/or Partners – the related products.