World Youth Parliament for Water promotes #FillUpTheGlass campaign
22 May 2023
The World Youth Parliament for Water sent over 30 young delegates to the UN 2023 Water Conference, participating in eight side events and two special events, and promoting the #FillUpTheGlass campaign as a member of the Global Youth Movement for Water.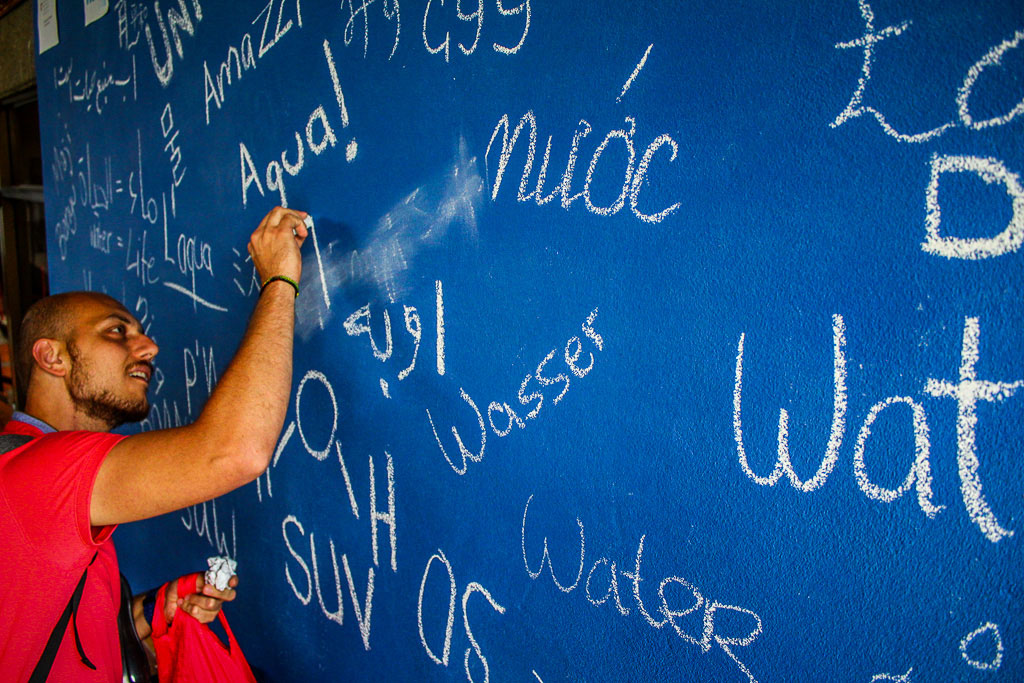 The World Youth Parliament for Water is a network of young people from over 80 countries taking action on water issues at all levels; from participation in local communities, to advocacy for youth leadership in the water sector at the United Nations General Assembly.
As a member of the Global Youth Movement for Water, alongside over 250 other youth-led organizations, the World Youth Parliament for Water is promoting the #FillUpTheGlass communication campaign and its five key messages:
1. Water for Health
Access to water and proper sanitation to be ensured for all as basic human rights, especially for young women and girls.
2. Water for Development
Young people must gain access to dedicated funding to implement innovative community-based water solutions, and that those investments must be made public to promote transparency and accountability.
3. Water for Climate
Young leaders and entrepreneurs, especially youth and women, must receive adequate education to acquire knowledge and skills necessary to better tackle water and climate issues.
4. Water for Cooperation
Young people must be included in water-related mechanisms, negotiations and decisions so that they can be part of the solution. Water is an instrument of peace, and cooperation is needed to guarantee peaceful societies. By 2030, youth below 30 years old must represent at least 30 per cent of stakeholders engaged in water management and governance mechanisms, consultation and decision-making processes at the local, regional and global level.
5. Water Action Decade
An inclusive and permanent body must be created within the United Nations to address water challenges and a UN Youth Envoy on Water must be nominated.
Contact Us
For media and interview requests, contact us on: unwater@un.org mentioning [Media request] in the subject heading.
News and Media
Get the latest news from UN-Water; Understand what is happening around the 2030 Agenda for Sustainable Development; Interact in our campaigns; Explore newly released publications and where events are taking place around the world.