World Bank: creating water and sanitation utilities fit for the future
21 February 2022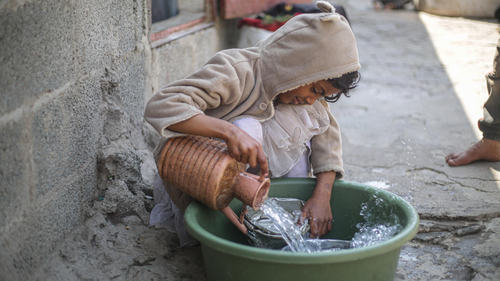 According to the World Bank, poor water and sanitation service delivery "frequently stems from a vicious cycle of dysfunctional political environments and inefficiencies in water and sanitation utilities".
Climate change, water scarcity, the COVID-19 pandemic, population growth, migration and rapid urbanization further threaten the provision of high-quality and sustainable water and sanitation services, jeopardizing the possibility of achieving Sustainable Development Goal 6: water and sanitation for all.
To guide water and sanitation utilities to reinvent and strengthen themselves, the World Bank has developed Utility of the Future, a programme designed to help utilities transform their organizations and operations to provide high-quality services.
Resources are available to download in English, French, Portuguese, Spanish and Turkish. Find out more here.
Contact Us
For media and interview requests, contact us on: [email protected] mentioning [Media request] in the subject heading.
News and Media
Get the latest news from UN-Water; Understand what is happening around the 2030 Agenda for Sustainable Development; Interact in our campaigns; Explore newly released publications and where events are taking place around the world.