WHO launch new global review of WASH and health
17 February 2020
The World Health Organization (WHO) comprehensive global review highlights the importance of adequate water, sanitation and hygiene (WASH) for human health. Many diseases are caused by pathogens that are ingested with drinking-water, which circulate due to improper treatment and disposal of excreta and which are propagated by inadequate handwashing and lack of hygiene facilities.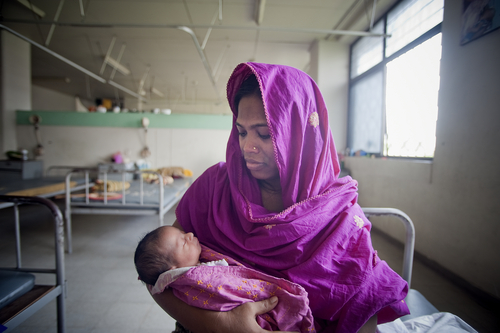 Diarrhoeal diseases and respiratory infections are the main diseases that follow these pathways. Inadequate management of water resources, such as ponds, standing water in waste or containers and poorly maintained drains, causes diseases that are propagated by vectors such as mosquitoes. Young children are the most vulnerable to inadequate WASH, which is responsible for 13% of all deaths in children under 5 years. This high disease burden could be largely prevented with existing interventions and prevention strategies, which are described in this report.
Access the global review Safer Water, Better Health.The data can also be explored through WHO's Global Health Observatory: this page shows the country-specific mortality rate attributed to exposure to unsafe WASH, while this page shows the country-specific numbers of deaths and DALYs from diarrhoeal disease that can be attributed to poor WASH. An interactive atlas allows users to map these and other indicators, and to filter by WHO region.
Contact Us
For media and interview requests, contact us on: [email protected] mentioning [Media request] in the subject heading.
News and Media
Get the latest news from UN-Water; Understand what is happening around the 2030 Agenda for Sustainable Development; Interact in our campaigns; Explore newly released publications and where events are taking place around the world.