Webinar on hand hygiene in public spaces
21 June 2021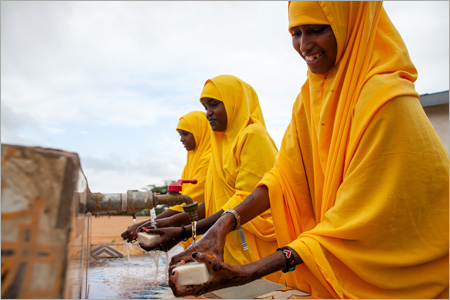 As part of the Hand Hygiene For All Initiative, the joint WHO/UNICEF Joint Monitoring Programme (JMP) has made a review of monitoring of hand hygiene in public spaces, with particular reference to the COVID-19 pandemic context.
The main findings of the report will be discussed in a webinar, along with inputs from countries actively monitoring hand hygiene in public spaces, including Kenya, Indonesia and Nigeria.
The Zoom webinar is open to all (passcode @HHPS2021) and will take place on Monday 21 June from 8:00-10:00 EDT; 14:00 – 16:00 CEST.
Contact Us
For media and interview requests, contact us on: [email protected] mentioning [Media request] in the subject heading.
News and Media
Get the latest news from UN-Water; Understand what is happening around the 2030 Agenda for Sustainable Development; Interact in our campaigns; Explore newly released publications and where events are taking place around the world.