Virtual Dresden Nexus Conference 2020: Circular Economy in a Sustainable Society
01 June 2020
The third Dresden Nexus Conference will take place 3–5 June 2020 under the theme "Circular Economy in a Sustainable Society".  The conference will be hosted online with several live events, keynotes and meetings.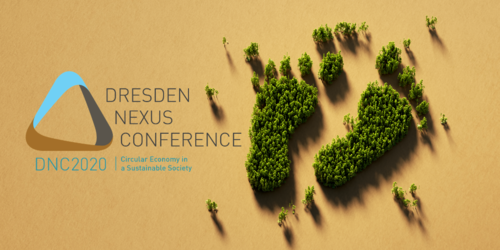 Focus will be placed on how the Nexus Approach to the management of environmental resources, such as water, soil, and waste, contributes to the realisation and implementation of circular economy principles. The programme will explore research and practical examples of sustainable resource management in communities around the world and how these management strategies support the achievement of the SDGs.
The organisers have developed a diverse programme, including a variety of both conventional and modern session formats to engage with the conference topic. While keynote speeches will provide expert insights, sessions with contributions from international experts will offer a more in-depth look at research and experiences in implementing nexus-oriented strategies for achieving a circular economy. The programme will also offer several opportunities for participants from the academic, political, and civil society sectors as well as the United Nations to engage with each other, network, and exchange experiences.
Contact Us
For media and interview requests, contact us on: [email protected] mentioning [Media request] in the subject heading.
News and Media
Get the latest news from UN-Water; Understand what is happening around the 2030 Agenda for Sustainable Development; Interact in our campaigns; Explore newly released publications and where events are taking place around the world.