The United Nations General Assembly declare 2021 – 2030 the UN Decade on Ecosystem Restoration
08 April 2019
The UN Decade on Ecosystem Restoration, declared 1 March by the UN General Assembly, aims to massively scale up the restoration of degraded and destroyed ecosystems as a proven measure to fight the climate crisis and enhance food security, water supply and biodiversity.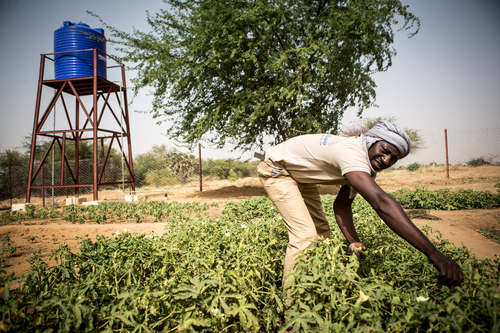 Ecosystem restoration is fundamental to achieving the Sustainable Development Goals, mainly those on climate change, poverty eradication, food security, water and biodiversity conservation.
The Decade will accelerate existing global restoration goals, for example the Bonn Challenge, which aims to restore 350 million hectares of degraded ecosystems by 2030. Currently, 57 countries, subnational governments and private organizations have committed to bring over 170 million hectares under restoration. This endeavour builds on regional efforts such as the Initiative 20x20 in Latin America that aims to restore 20 million hectares of degraded land by 2020, and the AFR100 African Forest Landscape Restoration Initiative that aims to bring 100 million hectares of degraded land under restoration by 2030.UN Environment and the Food and Agriculture Organization (FAO) will lead the implementation.
Contact Us
For media and interview requests, contact us on: [email protected] mentioning [Media request] in the subject heading.
News and Media
Get the latest news from UN-Water; Understand what is happening around the 2030 Agenda for Sustainable Development; Interact in our campaigns; Explore newly released publications and where events are taking place around the world.