UNICEF-UNHCR Strategic Collaboration Framework
10 April 2023
As the leading United Nations organizations working for refugees and for children, the UN refugee agency (UNHCR), and the UN Children's Fund (UNICEF) have established a Strategic Collaboration Framework to promote the inclusion of refugees in the national systems of host countries and to bring about transformational change for refugee children and their families.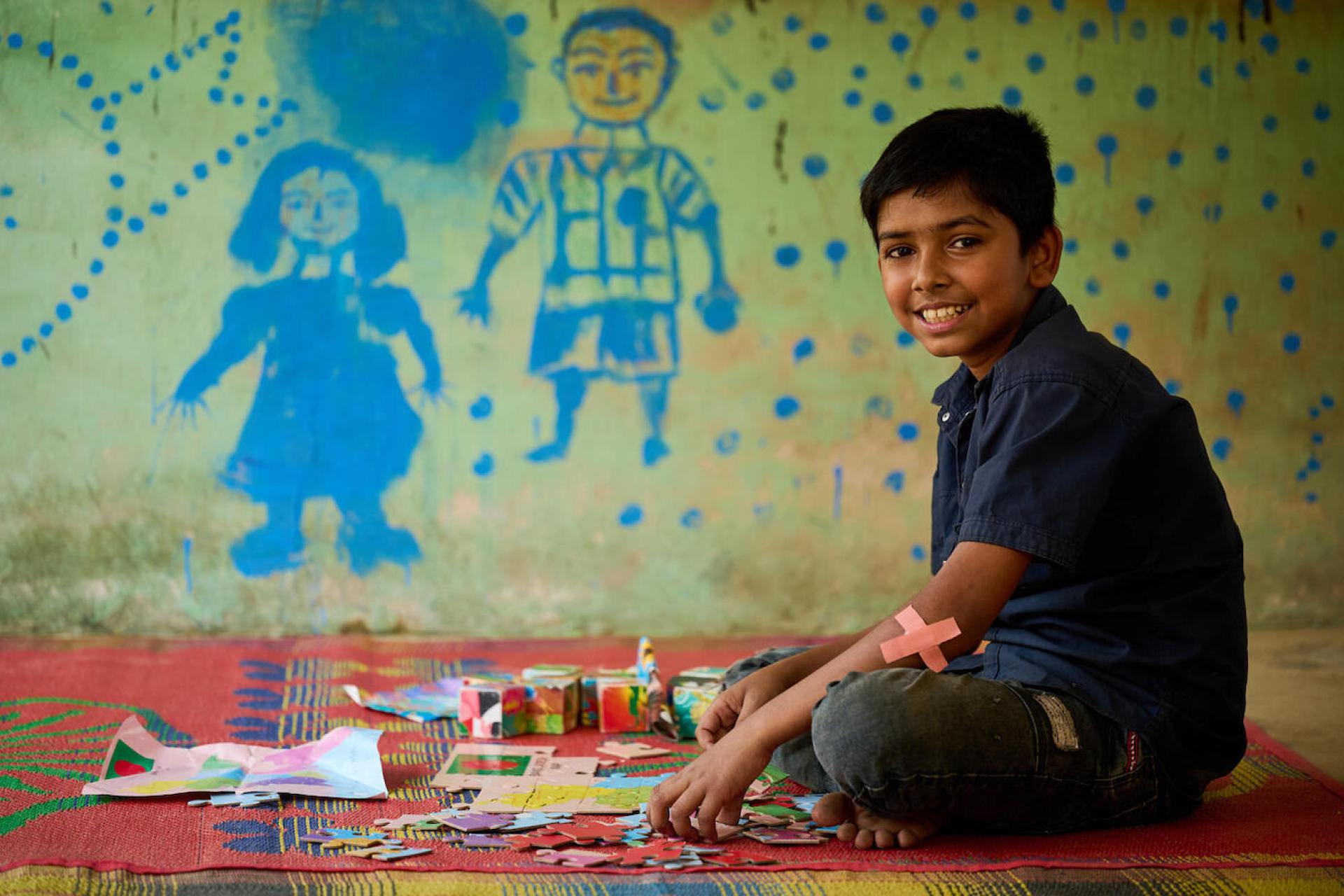 In 2022, for the first time, the number of forcibly displaced people globally reached 103 million. Of those, 40 million are children. Worldwide, 32 million people are refugees, including more than 12 million refugee children. And these numbers keep growing.  
Refugees are often hosted in marginalized areas, where infrastructure is threadbare, development investment is minimal and access to essential services is limited. This situation is particularly worrying for children, whose development is often hindered by these precarious conditions, leaving them at risk of poverty and social exclusion and preventing them from reaching their full potential.
UNICEF-UNHCR's vision is that refugee childrne should be safe from physical harm and explitation in clean and hygienic living environments. The Framework's approach is to enable refugees to benefit from national services and include them in national development plans, which is consistent with the pledge to "leave no one behind" in the 2030 Agenda for Sustainable Development.  
The Strategic Collaboration Framework also supports the continuation and potential strengthening of UNHCR and UNICEF collaboration in other areas, such as – but not limited to – nutrition and health.  
Contact Us
For media and interview requests, contact us on: unwater@un.org mentioning [Media request] in the subject heading.
News and Media
Get the latest news from UN-Water; Understand what is happening around the 2030 Agenda for Sustainable Development; Interact in our campaigns; Explore newly released publications and where events are taking place around the world.