UN-Water Global Workshop on SDG 6 Monitoring
30 November 2021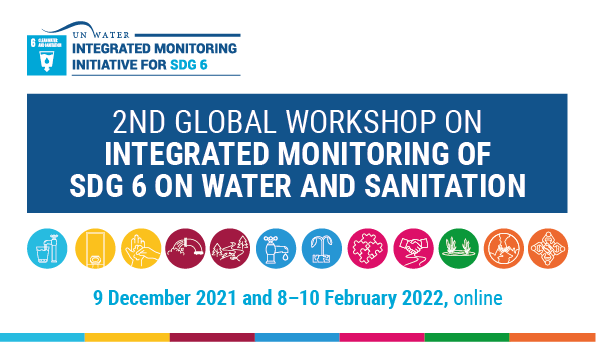 The UN-Water Integrated Monitoring Initiative for Sustainable Development Goal 6 (IMI-SDG6) will hold the 2nd Global Workshop on Integrated Monitoring of SDG 6, on 9 December 2021 and from 8-10 February 2022.
SDG 6 is to 'ensure availability and sustainable management of water and sanitation for all' by 2030. In recent years, there has been significant progress in gathering data on water and sanitation, but large gaps still remain.
At the 2nd Global Workshop, country-level focal points for SDG 6 monitoring will gather online to exchange experiences and help each other close data gaps and facilitate the use of data in accelerating progress towards achieving SDG 6.
More information about the various sessions are found below. If you have any questions or comments, please contact us on monitoring@unwater.org
Summary report:
Submitted voluntary country assignments:
Recordings and presentations from the workshop on 8-10 February 2021:
Recordings and presentations from kick-off session on 9 December 2021:
Useful links:
Agenda:
Background documents:
Online courses on science communication from University of Maryland:
Contact Us
For media and interview requests, contact us on: unwater@un.org mentioning [Media request] in the subject heading.
News and Media
Get the latest news from UN-Water; Understand what is happening around the 2030 Agenda for Sustainable Development; Interact in our campaigns; Explore newly released publications and where events are taking place around the world.