UN 2023 Water Conference – First Online Stakeholder Briefing
13 June 2022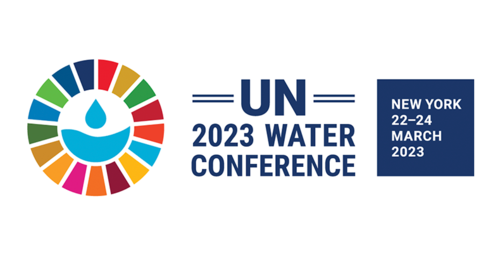 In its resolution 73/226, the United Nations General Assembly decided to convene in New York, from 22 to 24 March 2023, the United Nations Conference on the Midterm Comprehensive Review of the Implementation of the Objectives of the International Decade for Action, 'Water for Sustainable Development' 2018-2028 (the UN 2023 Water Conference).
On 15 June 2022, from 10:00 – 11:00 AM (EDT), the UN DESA Division for Sustainable Development Goals, as the Secretariat of the UN 2023 Water Conference, together with the Conference Co-Hosts (the Netherlands and Tajikistan), will organize an online stakeholder briefing to share information about the Conference, including opportunities for engagement and expected outcomes. The online briefing is open to all stakeholders. The recording and presentation will be shared with all participants afterwards.
Interested stakeholders should register online by 14 June 2022 using this form.
For more information about the Briefing, click here.
For more information about the UN 2023 Water Conference, please visit the official website and sign up for the monthly newsletter.
Contact Us
For media and interview requests, contact us on: [email protected] mentioning [Media request] in the subject heading.
News and Media
Get the latest news from UN-Water; Understand what is happening around the 2030 Agenda for Sustainable Development; Interact in our campaigns; Explore newly released publications and where events are taking place around the world.