Symposium on nonconventional waters for achieving food security
31 October 2019
Freshwater scarcity already affects every continent, and it is expected to intensify over time due to an increase in demand from all water users, a rise in population, a mismatch of water resources, and insufficient targeted investments in infrastructure.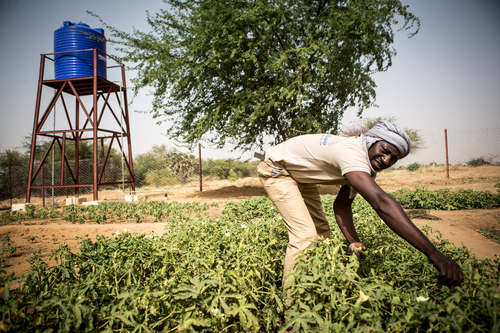 Estimates indicate that by 2025, 1.8 billion people will be living in regions with absolute water scarcity, and reducing water losses and re-diverting water to stressed regions will require large investments and the use of nonconventional waters.
Nonconventional water use requires changes in traditional water allocation frameworks, funding structures, water-quality standard-setting, regulatory frameworks, and institutional mandates.
On 14-15 November, the Food and Agriculture Organization of the United Nations and the Government of Spain are co-organizing an 'International Symposium on the use of nonconventional waters for achieving food security', in Madrid, Spain.
Learn more about the symposium and how to register here.
Contact Us
For media and interview requests, contact us on: [email protected] mentioning [Media request] in the subject heading.
News and Media
Get the latest news from UN-Water; Understand what is happening around the 2030 Agenda for Sustainable Development; Interact in our campaigns; Explore newly released publications and where events are taking place around the world.