SWA launches "Developing Water, Sanitation and Hygiene Finance Strategies: A Guide"
09 September 2022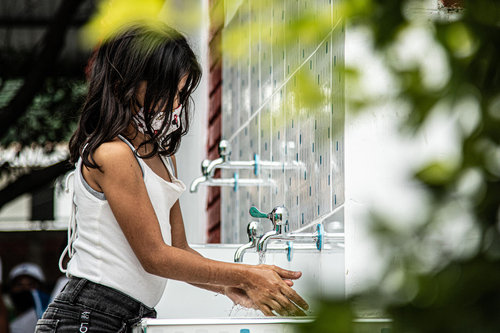 Sanitation and Water for All (SWA) is launching a new report, titled "Developing Water, Sanitation and Hygiene (WASH) Finance Strategies: A Guide", with the objective of supporting governments and development partners in promoting and facilitating the development of WASH finance strategies.
The guide was developed by the United Nations Children's Fund (UNICEF), in collaboration with Sanitation and Water for All (SWA), Agence Française de Développement (AFD) and IRC Water and Sanitation Centre, with key contributions from the World Health Organization (WHO). 
The Sustainable Development Goals (SDGs) require a significant increase in WASH sector performance to make better use of existing funding and to attract new investments. In 2022, many countries are off-track to meet their national WASH goals. A national WASH finance strategy is a key element for accelerating progress towards targets.
SWA is holding two webinars to present the new report and invite participants to share experiences.
The webinars will be held on Thursday 15 September at:
11:00 am CEST with live interpretations in English and French
16:00 pm CEST with live interpretations in English, Spanish and Portuguese
Contact Us
For media and interview requests, contact us on: [email protected] mentioning [Media request] in the subject heading.
News and Media
Get the latest news from UN-Water; Understand what is happening around the 2030 Agenda for Sustainable Development; Interact in our campaigns; Explore newly released publications and where events are taking place around the world.