SDG Media Zone at the UN 2023 Water Conference
20 March 2023
The UN 2023 Water Conference runs from 22-24 March in New York and you can watch live throughout - staying in touch with all the news, discussions and breakthroughs via the online SDG Media Zone.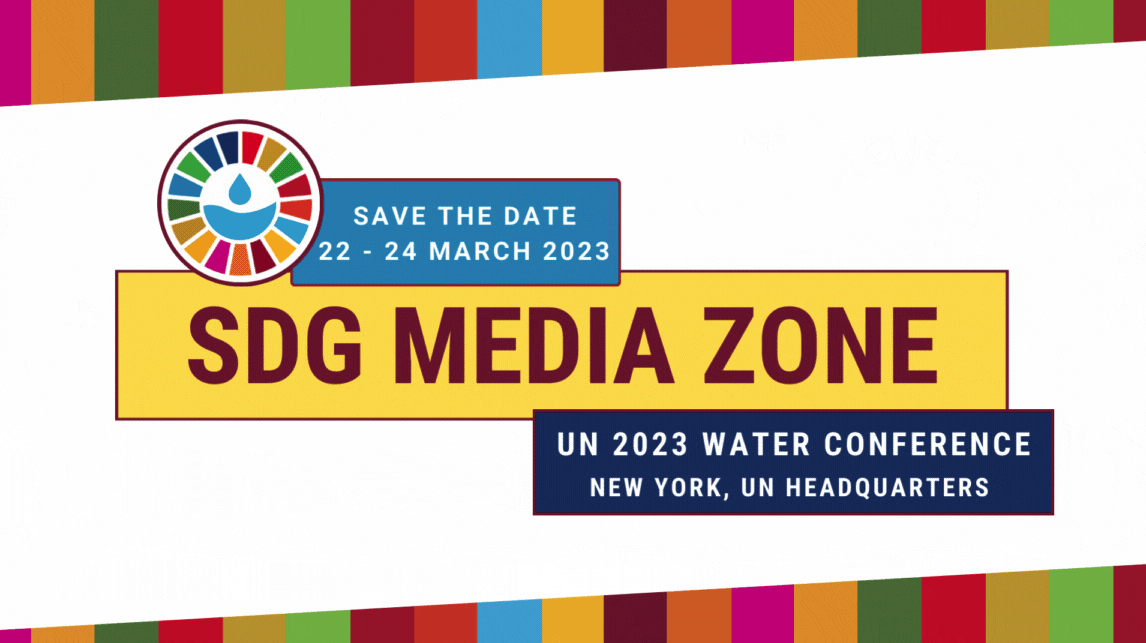 Since 2016, the SDG Media Zone has been one of the main features of major events at the United Nations. It brings together world leaders, influencers, activists, experts, content creators and media partners to highlight actions and solutions in support of the Sustainable Development Goals.
Organized by the UN Department of Global Communications, in collaboration with the PVBLIC Foundation, the SDG Media Zone takes the conversation on advancing the 2030 Agenda out of the policy sphere and into the public discourse through impactful in-depth interviews and conversations on global issues that matter to people everywhere.
The UN 2023 Water Conference, the first of its kind since 1977, is a once-in-a-generation opportunity to bring together Member States and stakeholders across sectors to mobilize political leadership and address global water challenges in an inclusive and action-oriented environment. 
Join the conversation in the SDG Media Zone on the transformation and solutions needed to achieve SDG 6 and hear how the global community are accelerating progress towards this goal.
Contact Us
For media and interview requests, contact us on: unwater@un.org mentioning [Media request] in the subject heading.
News and Media
Get the latest news from UN-Water; Understand what is happening around the 2030 Agenda for Sustainable Development; Interact in our campaigns; Explore newly released publications and where events are taking place around the world.