Policy brief on enhancing access to services for migrants in the context of COVID-19
25 June 2020
A policy brief from the United Nations Network on Migration advocate for enhanced access to services for migrants in the context of COVID-19 preparedness, prevention, and response.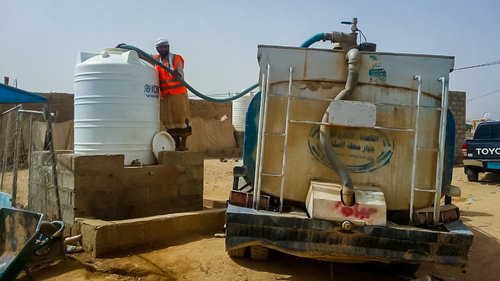 The recommendations set out in this new policy brief emphasize the practical and principled importance of ensuring inclusive, people-centred approaches that leave no one behind. It emphasises the importance of – and how best to – work better together across sectors – including health, immigration, finance, education, labour and other ministries – across government, with local authorities, civil society and other stakeholders.
The key recommendations from the brief focus, among other things, on the continuity and quality of water, sanitation and hygiene services (WASH). It also provides practical guidance for States and other stakeholders on an improved common understanding of safe and inclusive access to services for migrants.
Contact Us
For media and interview requests, contact us on: [email protected] mentioning [Media request] in the subject heading.
News and Media
Get the latest news from UN-Water; Understand what is happening around the 2030 Agenda for Sustainable Development; Interact in our campaigns; Explore newly released publications and where events are taking place around the world.