Open webinar on the SDG 6 Data Portal
10 October 2019
An open webinar hosted on Friday 18 October will explain and show the main functionalities of the SDG 6 Data Portal.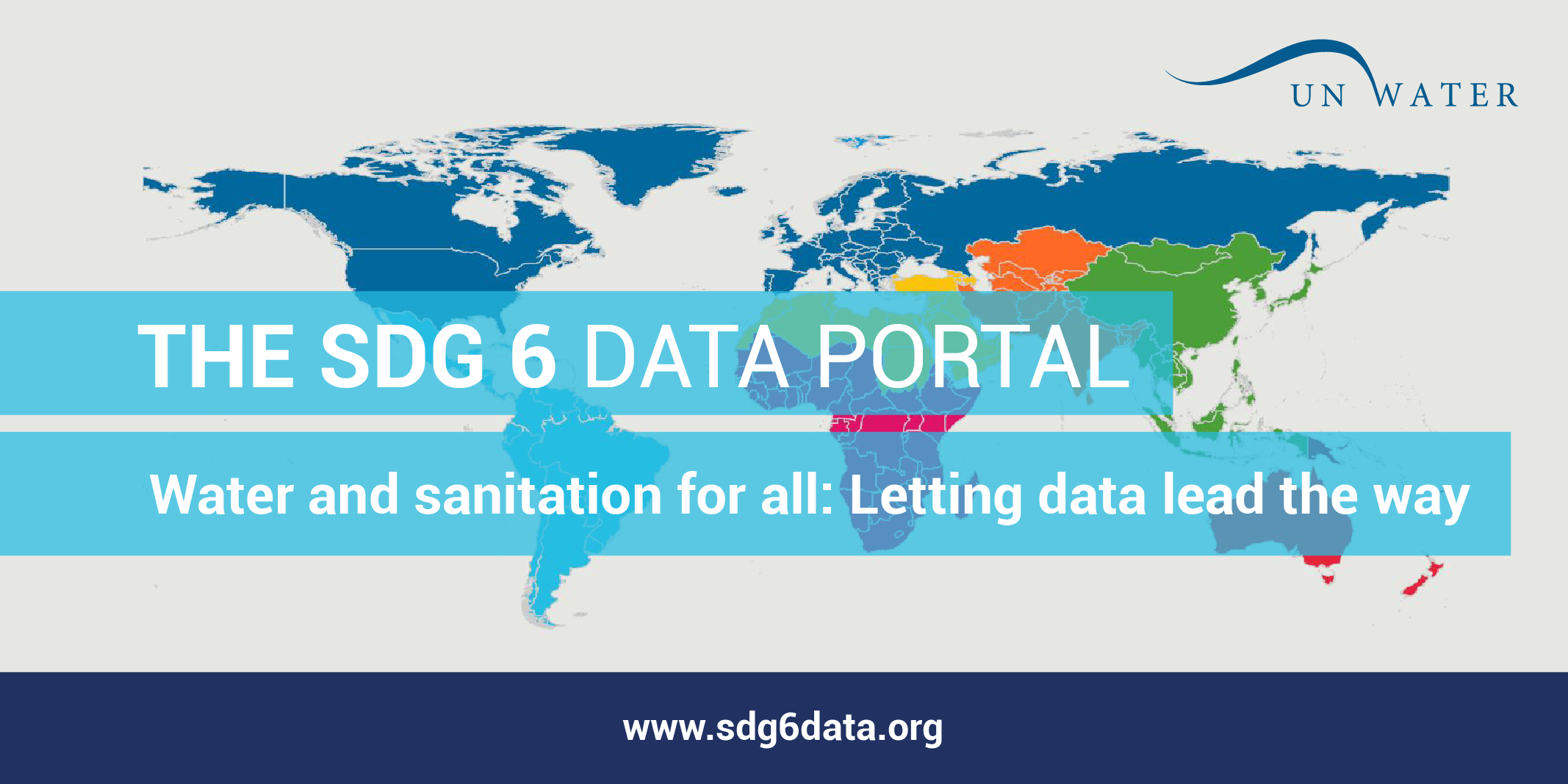 The SDG 6 Data Portal brings together data on all the SDG 6 global indicators and other key social, economic and environmental parameters. Through maps, charts and tables, the Portal offers tailored options for visualization and analysis of the data, including on interlinkages. The Portal is a flagship product of UN-Water's Integrated Monitoring Initiative for SDG 6 and complements the Global SDG Indicators Database and indicator-specific databases by offering in-depth information across all SDG 6 indicators, as well as tailor-made analytical and visualization tools, all in one place.
The objectives of the Portal are to:
Track overall progress towards SDG 6 at global, regional and national levels.
Enable assessment and analysis of the state of water resources and linkages to other sectors.
Raise awareness of water and sanitation issues to help catalyse action.
Encourage and improve SDG 6 monitoring and reporting at all levels.
Be an entry point to the wealth of water and sanitation information available within the UN system.
These webinars will explain and show the main functionalities of the SDG 6 Data Portal. Register for one of the webinars is made on the links below:
Contact Us
For media and interview requests, contact us on: unwater@un.org mentioning [Media request] in the subject heading.
News and Media
Get the latest news from UN-Water; Understand what is happening around the 2030 Agenda for Sustainable Development; Interact in our campaigns; Explore newly released publications and where events are taking place around the world.