New report sets out recommendations for monitoring the affordability of access to water, sanitation and hygiene
03 May 2021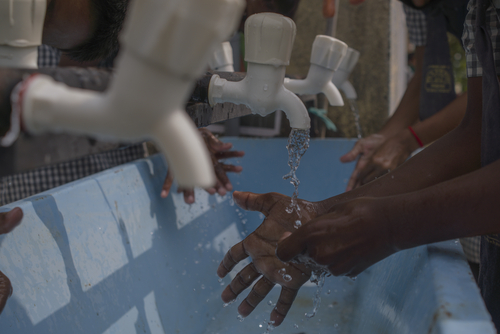 Universal access to safe drinking water, sanitation and hygiene, a human right enshrined in the 2030 Global Goals, can only be reached if countries monitor and address affordability, according to a new report from WHO and UNICEF.
The report comes at a time when the economic shocks of the COVID-19 pandemic reverberate through household and national budgets just as awareness of the importance of hygiene in infection prevention and control soars.
An estimated 3 billion people worldwide still do not have a handwashing facility with water and soap at home and an estimated 2.2 billion people do not have access to safe drinking water.  Little progress has been made in integrating affordability into national and global monitoring of WASH services.
One problem is that there is no universally agreed definition of affordability; no commonly agreed approaches to assessing and monitoring it. Affordability goes beyond the monetary. For example, when people struggle to access WASH services that meet the national minimum standard, close to home, they also incur health, time and social costs, much of it borne by women and children.
Contact Us
For media and interview requests, contact us on: [email protected] mentioning [Media request] in the subject heading.
News and Media
Get the latest news from UN-Water; Understand what is happening around the 2030 Agenda for Sustainable Development; Interact in our campaigns; Explore newly released publications and where events are taking place around the world.