New FAO guidelines on calculating agriculture water use efficiency
25 July 2022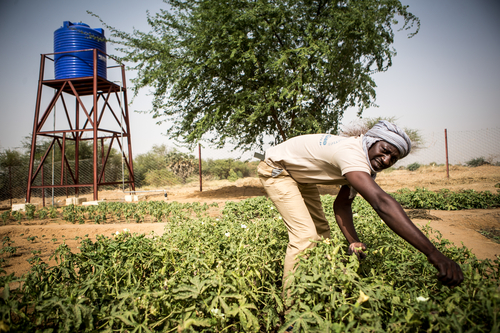 A new publication, "Guidelines for the calculation of the agriculture water use efficiency for global reporting", by the Food and Agriculture Organization of the United Nations (FAO) is now available.
These guidelines are intended to assist countries in understanding and computing the agronomic parameters involved in the calculation of the agricultural component of the Sustainable Development Goal (SDG) indicator 6.4.1 on the change in water use efficiency over time.
The publication provides a detailed explanation of the calculation process to help countries generate a more accurate estimation using their national data.
The guidelines also provide the minimum standard method using an estimated or default value proposed by FAO, as well as a detailed explanation of the calculation process for countries that have more comprehensive and accurate data on their main crop areas and productions.
Download the publication here available in English and Portuguese. (Also available soon in Arabic, French, Russian and Spanish).
Contact Us
For media and interview requests, contact us on: [email protected] mentioning [Media request] in the subject heading.
News and Media
Get the latest news from UN-Water; Understand what is happening around the 2030 Agenda for Sustainable Development; Interact in our campaigns; Explore newly released publications and where events are taking place around the world.