Midterm review of the Water Action Decade in 2023
03 December 2018
On November 28th the UN General Assembly Second Committee adopted by consensus a resolution calling for a midterm review of the Water Action Decade in 2023.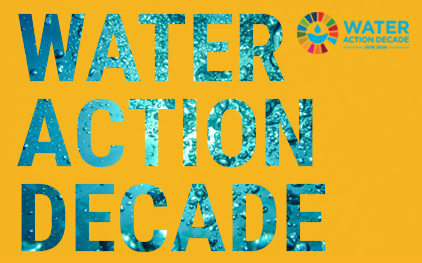 The midterm review will take place 22 – 24 March 2023 in New York to coincide with World Water Day and will focus on the objectives of the Decade as laid out in the Secretary-General's Plan: Water Action Decade 2018 – 2028.  The Resolution also requests the President of the General Assembly to convene a high-level meeting in 2021 to promote implementation of the water-related goals and targets of the 2030 Agenda.
As requested in the resolution, UN-Water will continue to coordinate implementation of the Water Action Decade and will also support both major water and sanitation events taking place in 2021 and 2023.
Contact Us
For media and interview requests, contact us on: unwater@un.org mentioning [Media request] in the subject heading.
News and Media
Get the latest news from UN-Water; Understand what is happening around the 2030 Agenda for Sustainable Development; Interact in our campaigns; Explore newly released publications and where events are taking place around the world.