IAHR Young Professionals Congress: Call for abstracts
22 August 2022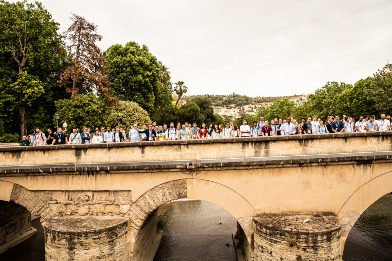 The International Association for Hydro-Environment Engineering and Research (IAHR) Young Professionals Congress give young professionals, researchers and students the opportunity to present their work and access mentoring from leading global experts.
Participants at the online Congress from 29 November to 1 December 2022 will have an opportunity to:
Make their work known.
Meet with representatives of the IAHR technical committees.
Interact with peers and mentors through breakout sessions.
Connect with other young professionals networks worldwide and by areas of expertise.
Call for abstracts
Young professionals can present their work by submitting an extended 2-page abstract for review by the International Scientific Committee. Once accepted, the abstract will be assigned to one of the sessions chaired by the IAHR technical committees and, on the date of the event, it will need to be supported by a one-page poster and a 3- to 5-minute presentation. Young professionals will receive feedback from mentors on their work and will be invited to join the break sessions so they can meet with their peers as well as the leaders of the IAHR technical committees.
Key dates
10 September 2022: Call for abstracts closes
30 October 2022: Notification of acceptance
10 November 2022: Poster and final extended abstract submission
29 November to 1 December 2022: Congress
Full details are available here.
Contact Us
For media and interview requests, contact us on: unwater@un.org mentioning [Media request] in the subject heading.
News and Media
Get the latest news from UN-Water; Understand what is happening around the 2030 Agenda for Sustainable Development; Interact in our campaigns; Explore newly released publications and where events are taking place around the world.