Handbook on the safe use of wastewater in urban and peri-urban horticulture
18 April 2019
Safe irrigation methods are essential when using wastewater for irrigation, but they need to be complemented with other practices from farm to fork to ensure the safety of others involved in the value chain.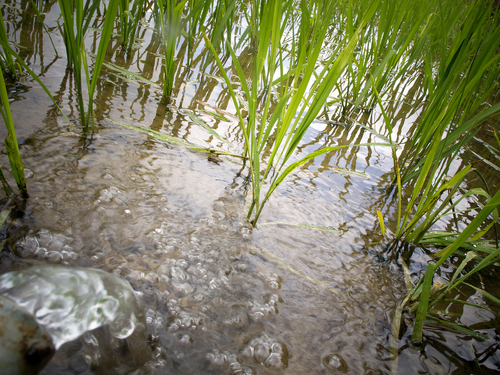 In 2006, the World Health Organization (WHO), together with the Food and Agriculture Organization of the United Nations (FAO) and the United Nations Environment Programme (UNEP), adopted a multiple-barrier approach to reduce the health risks to farmers and consumers posed by using wastewater in agriculture.
The Food and Agriculture Organization (FAO) and the International Water Management Institute (IWMI) now launch a second edition of the handbook, that focuses on low-cost and low-tech on-farm wastewater treatment and safe irrigation practices that farmers can adopt to grow safer products. When using the pronoun 'you', the handbook addresses extension officers, trainers of farmers, and farmers interested to apply and share new knowledge.
Download the handbook here.
Contact Us
For media and interview requests, contact us on: [email protected] mentioning [Media request] in the subject heading.
News and Media
Get the latest news from UN-Water; Understand what is happening around the 2030 Agenda for Sustainable Development; Interact in our campaigns; Explore newly released publications and where events are taking place around the world.