Global Handwashing Day 2019: Clean Hands for All
14 October 2019
October 15 is Global Handwashing Day, a global advocacy day dedicated to increasing awareness and understanding about the importance of handwashing with soap as an effective and affordable way to prevent diseases and save lives.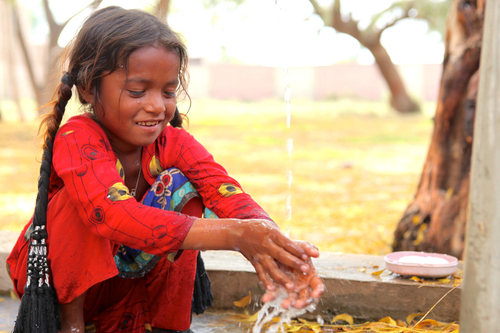 Handwashing with soap and water is one of the simplest and most effective ways to prevent the spread of disease. Yet, 3 billion people still lack basic handwashing facilities with soap and water at home.
The theme for Global Handwashing Day 2019 is "Clean Hands for All," reminding that we must be inclusive when addressing handwashing disparities. This year's theme follows the push to leave no one behind in the Sustainable Development agenda.
Visit the Global Handwashing Day website for resources and planning tools as well as information about events near you.
Contact Us
For media and interview requests, contact us on: [email protected] mentioning [Media request] in the subject heading.
News and Media
Get the latest news from UN-Water; Understand what is happening around the 2030 Agenda for Sustainable Development; Interact in our campaigns; Explore newly released publications and where events are taking place around the world.