FAO Regional Workshop on National Water Roadmaps
16 February 2023
This workshop on 22-24 February 2023, led by the Food and Agriculture Organization of the United Nations (FAO) and hosted by the Government of Zimbabwe, is the first regional follow-up to the Rome Water Dialogue in November 2022 and aims to promote country-led National Water Roadmaps.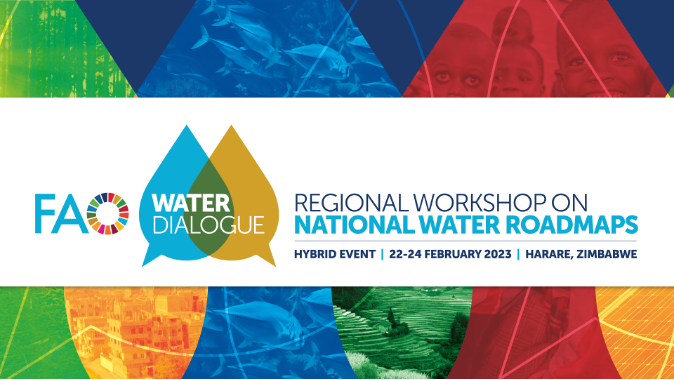 FAO states that, while there is increasing awareness of water importance, there is still a need for more effective, integrated and coordinated actions, coupled with strong political will in recognizing water in a holistic manner to achieve all the Sustainable Development Goals (SDGs).
To address interconnected issues and to understand why and how water resources can be used to achieve social, economic and environmental objectives embedded in national development strategies, FAO has proposed a country-led water dialogue and country-owned National Water Roadmaps to help strengthen the inter-sectoral coordination on sustainable water resources management, accelerating the implementation of the 2030 Agenda.
 
Contact Us
For media and interview requests, contact us on: unwater@un.org mentioning [Media request] in the subject heading.
News and Media
Get the latest news from UN-Water; Understand what is happening around the 2030 Agenda for Sustainable Development; Interact in our campaigns; Explore newly released publications and where events are taking place around the world.