COVID-19: water and sanitation-related information
02 April 2020
Coronaviruses (CoV) are a large family of viruses that cause illness ranging from the common cold to more severe diseases. According to the World Health Organization (WHO), while persistence in drinking-water is possible, there is no current evidence that coronaviruses are present in surface or groundwater sources or transmitted through contaminated drinking-water.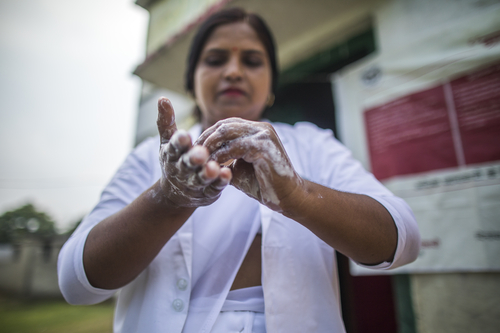 However, the spread of the virus is closely related to water and sanitation. Cleaning hands can reduce the transmission and help people stay healthy but today billions of people lack safe water, sanitation and handwashing and funding is inadequate.
UN-Water Members and Partners are working to ensure the most up to date information, resources and guidance as they become available. On this page 'Coronavirus global health emergency', water and sanitation related information from UN-Water Members and Partners in the light of the coronavirus global emergency are brought together. 
Contact Us
For media and interview requests, contact us on: [email protected] mentioning [Media request] in the subject heading.
News and Media
Get the latest news from UN-Water; Understand what is happening around the 2030 Agenda for Sustainable Development; Interact in our campaigns; Explore newly released publications and where events are taking place around the world.