The 'Dushanbe Declaration' from the second High-level Conference on the International Decade for Action
11 July 2022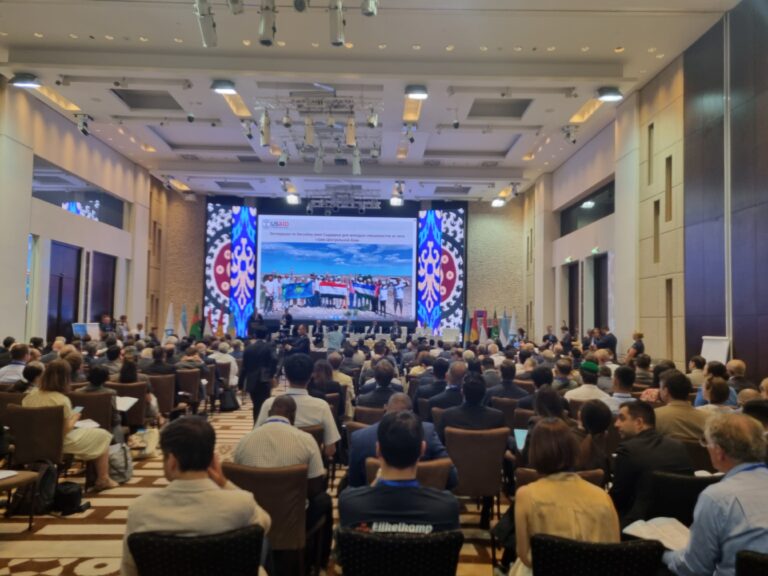 The 'Dushanbe Declaration' has been issued from the Second High-level Conference on the International Decade for Action "Water for Sustainable Development" 2018-2028, held from 6-9 June 2022 in Dushanbe, Tajikistan.
This series of Conferences is known as the 'Dushanbe Water Process'. The main tasks discussed at this second Conference were to identify ways and mechanisms for implementing the goals and objectives of the International Water Decade, striving to achieve the Sustainable Development Goals (SDGs) related to water, as well as discussing further steps in the implementation of the Decade Action Plan at the global, regional and national levels.
The Conference was attended by 75 official delegations from countries, and more than 100 international and regional organizations, including UN agencies, financial institutions and basin organizations. The total number of organizations represented, including academic institutions, and national and non-governmental organizations exceeded 600.
Following the deliberations of specialist panels at the Conference, the final declaration commits to a series of actions designed to accelerate progress towards international commitments on water, including prioritizing water, sanitation and hygiene services as critical to the progressive realization of human rights and to building resilience against COVID-19 and future pandemics.
The declaration also reiterated delegates' commitment to water as essential for livelihoods, food and energy systems, climate change and disaster preparedness; and, emphasized a data-driven approach to targeting interventions to where they are needed most.
Contact Us
For media and interview requests, contact us on: unwater@un.org mentioning [Media request] in the subject heading.
News and Media
Get the latest news from UN-Water; Understand what is happening around the 2030 Agenda for Sustainable Development; Interact in our campaigns; Explore newly released publications and where events are taking place around the world.