SDG 6 Synthesis Report 2018 on Water and Sanitation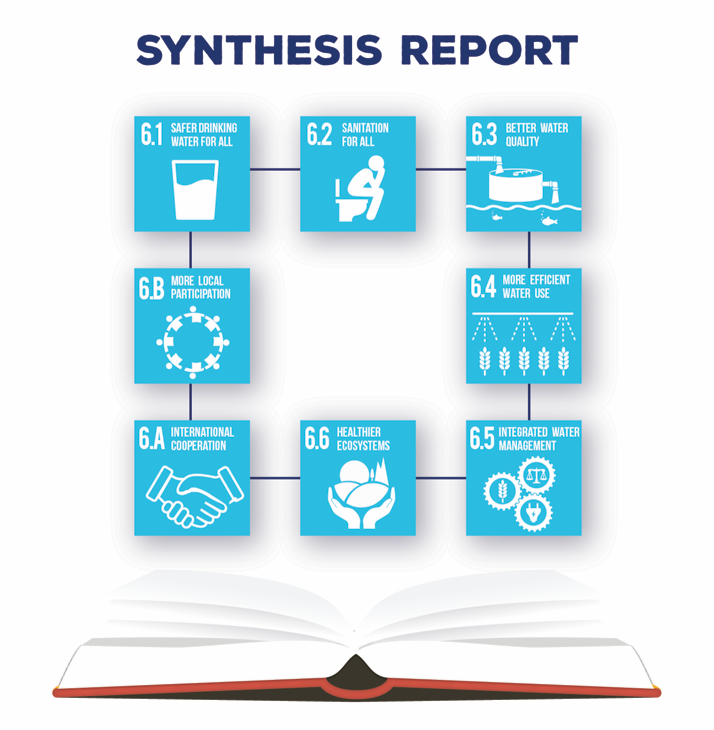 In 2015, UN Member States adopted the historic 2030 Agenda, setting universal and transformative goals and targets, and committing to working tirelessly for their full implementation. To ensure that no one is left behind, it will be vital to track progress towards the goals.
UN-Water will produce the SDG 6 Synthesis Report to provide input to Member States' in depth review of SDG 6 in 2018. The report provides a joint position from the UN family on the global status on SDG 6 and other water-related targets.
Building on the baseline data on SDG 6 global indicators coming from JMP, GEMI and GLAAS, the Synthesis Report will be launched in May/June 2018 as the consolidated input from the whole UN family to the HLPF and its in-depth review of SDG 6 on the theme "Transformation toward sustainable and resilient societies".