UN and World Bank announce members of joint high-level panel on water
UN-Water
22 April, 2016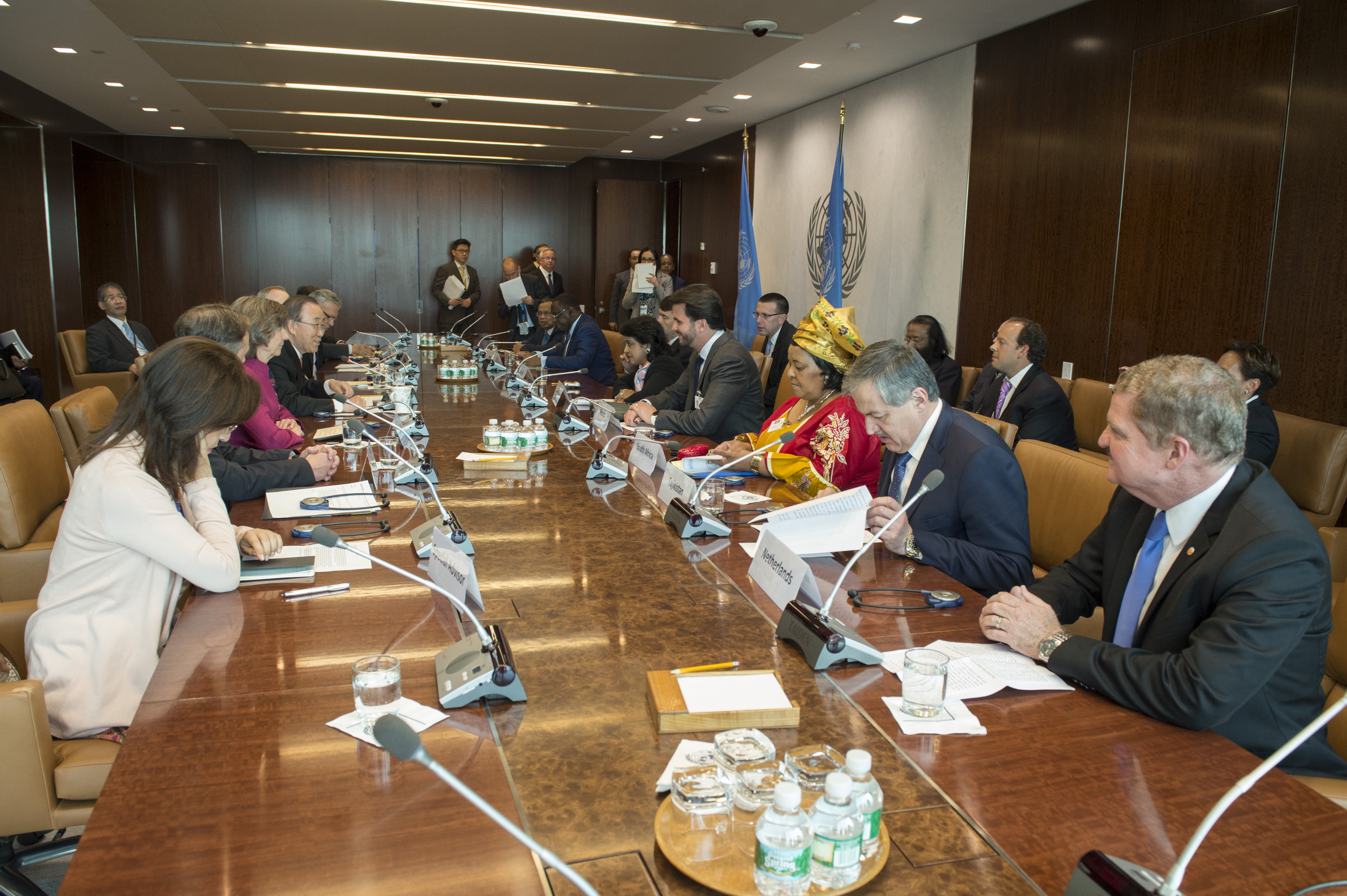 United Nations Secretary-General Ban Ki-moon and World Bank Group President Jim Yong Kim have announced  the appointment of 10 Heads of State and Government, as well as two Special Advisors, to the High-Level Panel on Water.
The Panel is co-chaired by the Presidents of Mauritius and Mexico, and it comprises eight additional Heads of State/Government, as well as two Special Advisors, who support the Panel with their insights and expertise. 
The work of the Panel has two main objectives:
1) Motivate Effective Action – by changing the way that the world thinks about water, and by shining a light on examples of policies, institutions, and programs that could help the world onto a more sustainable pathway, the HLPW can help motivate effective action across governments, civil society, and the private sector.
2) Advocate on Financing and Implementation – by promoting efforts to mobilize and target financial resources, scale-up investment, and encourage innovation and partnerships, the HLP can help the world improve water and sanitation related services, as well as build more sustainable and resilient societies and economies. The Panel will also look at interlinkages with other SDGs and targets, including climate change, and gender and water.
The Panel is supported by a Joint Secretariat comprising UN-DESA and the World Bank Group. UN-Water will also be part of the Joint Secretariat to feed the technical water expertise of the rest of the UN system through UN-Water.
The Panel will also engage with other constituencies and networks and tap in stakeholders' expertise. The mandate of the Panel will be time-bound and have a two-year term.
Panel Members: 
Ameenah Gurib, President of Mauritius (Co-Chair)
Enrique Peña Nieto, President of Mexico (Co-Chair)
Malcolm Turnbull, Prime Minister of Australia
Sheikh Hasina, Prime Minister of Bangladesh
János Áder, President of Hungary
Abdullah Ensour, Prime Minister of Jordan
Mark Rutte, Prime Minister of the Netherlands
Jacob Zuma, President of South Africa
Macky Sall, President of Senegal
Emomali Rahmon, President of Tajikistan
Han Seung-soo, Former Prime Minister of the Republic of Korea (Special Advisor)
Manuel Pulgar-Vidal, Minister of State for the Environment of Peru (Special Advisor)
Read more here.