UN-Water Releases Publication on Eliminating Discrimination and Inequalities in Access to Water and Sanitation
UN-Water
27 October, 2015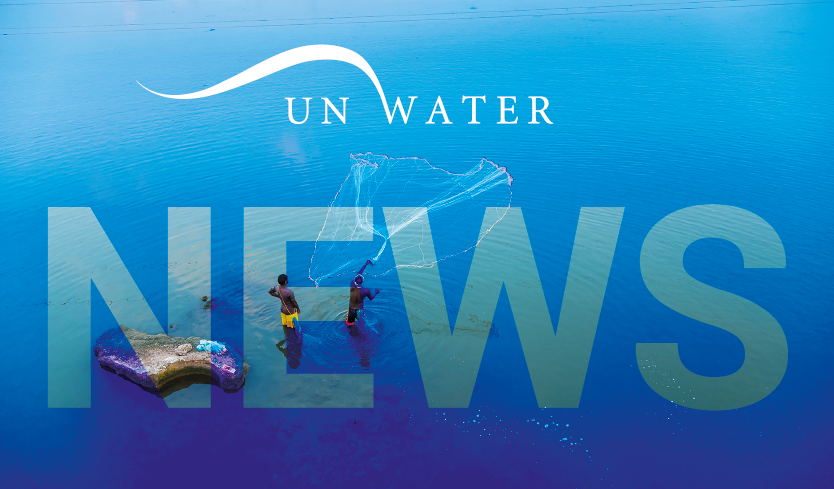 UN-Water released a new policy brief today, entitled, 
Eliminating Discrimination and Inequalities in Access to Water and Sanitation
. Just weeks after the formal adoption of the 2030 Agenda for Sustainable Development, the publication represents a timely contribution to the international community as conversations shift from the adoption of the Sustainable Development Goals towards the topic of implementation.
At present, nearly 663 million people still live without access to improved drinking water sources, roughly 2.4 billion do not have access to safe sanitation, and nearly 1,000 children under five years old die every day because of water and sanitation-related disease.
For many communities, access to drinking water is threatened on a daily basis by factors such as water diversion, land expropriation, unlawful pollution and/or the harmful effects of extractive industries. Meanwhile, in many parts of the world, women and children are forced to walk long distances for water collection and waste disposal and are often exposed to harassment, attacks, violence and rape along the way. And in some countries, the lack of sanitation compels parents to withdraw their children, especially girls, from schools.
"In this sense," UN-Water Chair, Michel Jarraud, commented, "the linkages between human rights and access to water and sanitation are deeply interwoven. And because water, as a fundamental resource, cuts across all aspects of sustainable development, recognizing this connection is not only critical to achieving SDG 6 [the Goal on water and sanitation] but the broader 2030 Agenda."
There are more practical considerations in taking a human rights approach to development as well. According to Zeid Ra'ad Al Hussein, United Nations High Commissioner for Human Rights, so long as water and sanitation are not acknowledged as human rights, "there will be no accountability for the deprivation and denial suffered by millions, and no meaningful progress in international efforts to expand safe access." Legal empowerment through human rights allows victims and vulnerable populations to claim their rights, to fight against discrimination, and to demand transparency, accountability, and participation in issues vital to themselves, their families and their communities. In this regard, as Léo Heller, Special Rapporteur on the human right to safe drinking water and sanitation, summarized, "a human rights approach is a powerful tool for eliminating inequalities in access and achieving universal access to safe water and sanitation in the new development agenda."
Intended as a resource to help countries address the needs of groups and individuals particularly disadvantaged in access to water and sanitation services, the policy brief was coordinated by the United Nations Office of the High Commissioner for Human Rights (OHCHR) and features contributions from across UN-Water's nearly 70 Member and Partner organizations. It underscores the obligations of states and the role of other non-state actors and reflects on monitoring progress as well as the efficiency of programs and policies. It also highlights best practices in participatory decision-making process and the importance of conflict resolution and access to remedy.
"It is time", said the High Commissioner, "to translate commitments into action."
***
The publication will be formally launched at a side event today hosted by the Permanent Missions of Finland and Viet Nam to the United Nations on the occasion of the 70th session of the General Assembly in New York City. It will feature a dialogue with key stakeholders from government and non-profit sectors, together with the Special Rapporteur on the human right to safe drinking water and sanitation, Léo Heller.
Publication available here
For media inquiries: contact 

[email protected]

For more information on the human rights to water and sanitation: