WASH in Health Care Facilities: Global Baseline Report 2019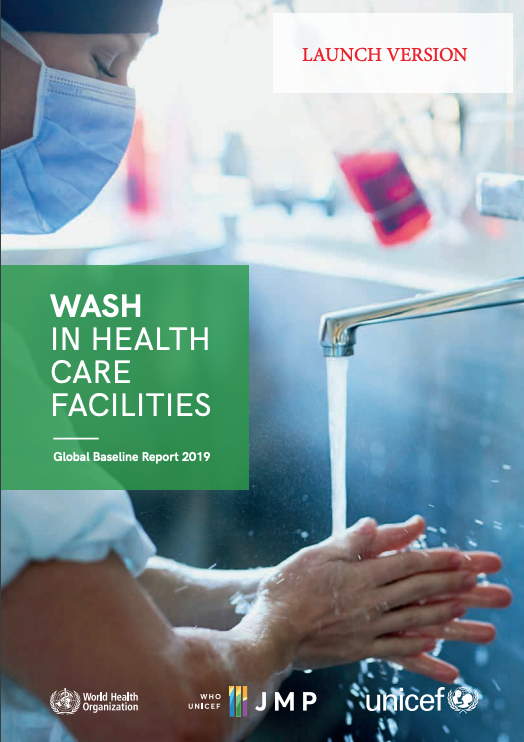 The
WHO/UNICEF JMP
has expanded its global databases to include WASH in health care facilities. The 2019 global baseline report includes harmonized national estimates as well as regional and global estimates for 2016.
New figures from the WHO/UNICEF Joint Monitoring Programme for Water Supply, Sanitation and Hygiene (JMP) indicate that WASH services in health care facilities are sub-standard in every region. An estimated 896 million people use health care facilities with no water service and 1.5 billion use facilities with no sanitation services. It is likely that many more people are served by health care facilities lacking hand hygiene facilities and safe waste management. WASH services are more likely to be available in hospitals than in other types of other health care facilities, and in urban areas than in rural areas.
The JMP website, www.washdata.org, allows visitors to interactively access the full dataset, and download individual country files which include all of the data used to produce the estimates.